Smoking weed is a pastime I'm sure that many people who read these articles have enjoyed or do still enjoy, but you might want to reevaluate your relationship with the drug after revelations that most of the marijuana in this country is now of the super strong skunk variety.
Images VIA
The news comes after a report stated that 94% of the weed that was seized by police in 2016 was high potency skunk, in comparison with 85% in 2008 and 51% in 2005. Apparently this is due to a reduction in the availability of low potency resin from 43% in 2005 to 14% in 2008 and now just 6% in 2016.
You might think this is a good thing as it's going to get you more high, but it turns out that it could be a very bad thing in terms of your mental health according to addiction expert Ian Hamilton of the University of York: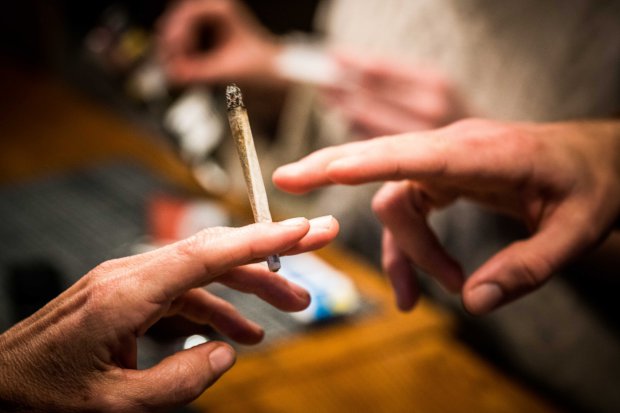 There are clear risks to people's mental health as it is not just the strength of cannabis that has increased but the compounds that are thought to protect people from problems known as cannabidiols have been almost removed completely by selective breeding of cannabis.

Higher potency cannabis seems to trigger psychosis in people who are vulnerable to mental health problems, although the risks are relatively small given the millions of people who sue the drug, roughly 1 in 20,000 users are at risk.

Demand for treatment from specialist drug treatment for problems due to cannabis have increased significantly over the last decade.

More experienced users will know how to adjust the amount of cannabis they ingest but naive or younger users may not, so they will be particularly at risk of having an unpleasant experience or in extreme cases developing psychosis.
That doesn't sound so dangerous does it? Would absolutely suck to be that 1 in 20,000th person though, wouldn't it? Still, it's good to know that what you're smoking might not exactly be what you think it is, so remember – everything in moderation.
For more of the same, check out this guy who claims that his brain tumour has disappeared after he vaped weed. More than one use for it.