Everyone seems to be discontent with some aspect of modern society and this normally concerns how reliant we are on our phones, tablets or whatever other devices we use to stay in touch with one another.
Images VIA 
Few have been able to express it as expertly as New York based artist Alex Gross though. His recent exhibition – his first in ten years – entitled 'Antisocial Network' sums up his viewpoint on the current status of the human condition and where he sees society heading. Curated over the past two years, the collection tends to revolve around people staring at their smartphones whilst all kinds of mayhem ensues behind them: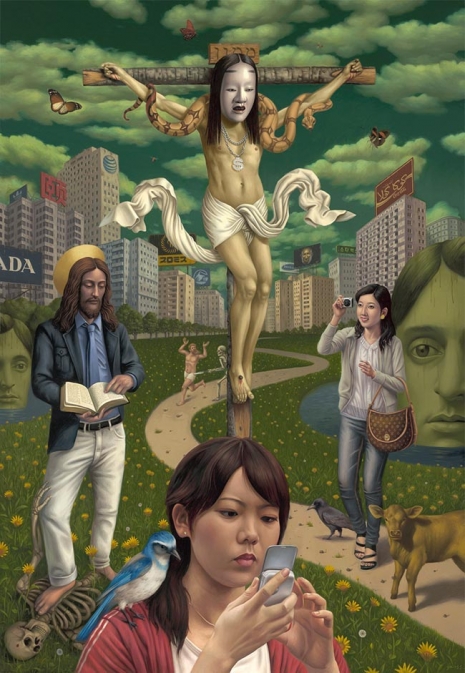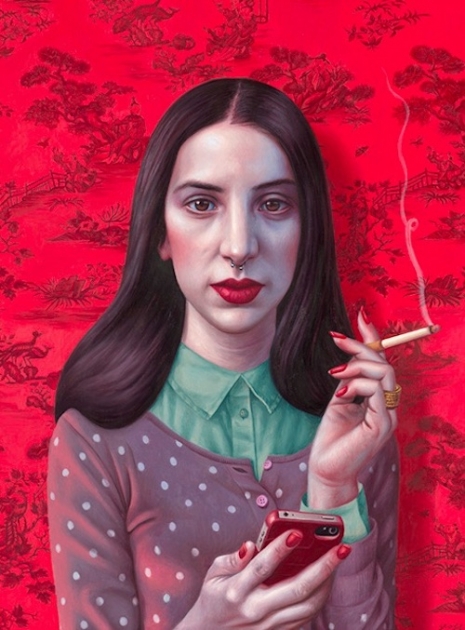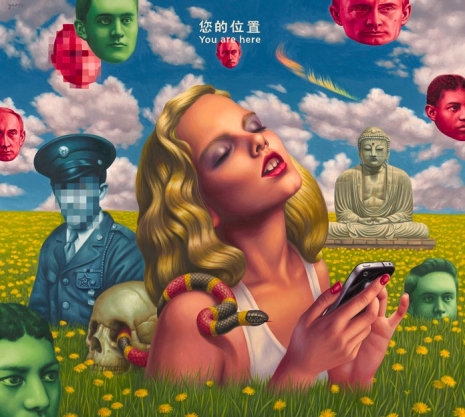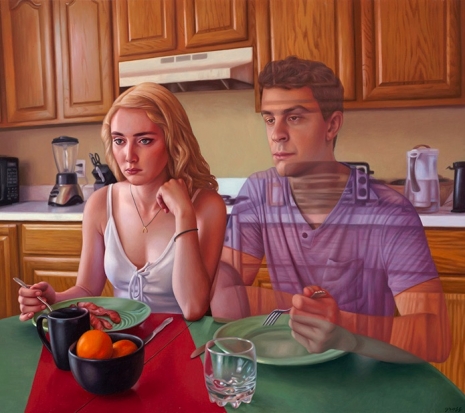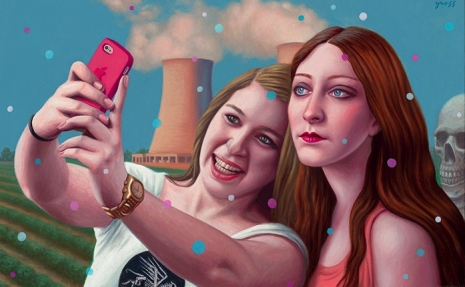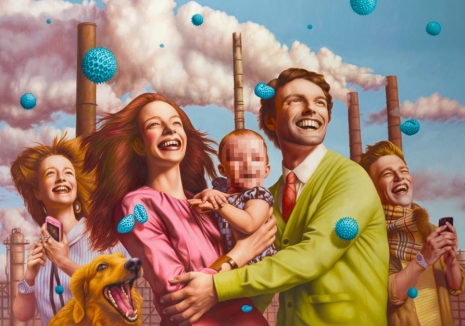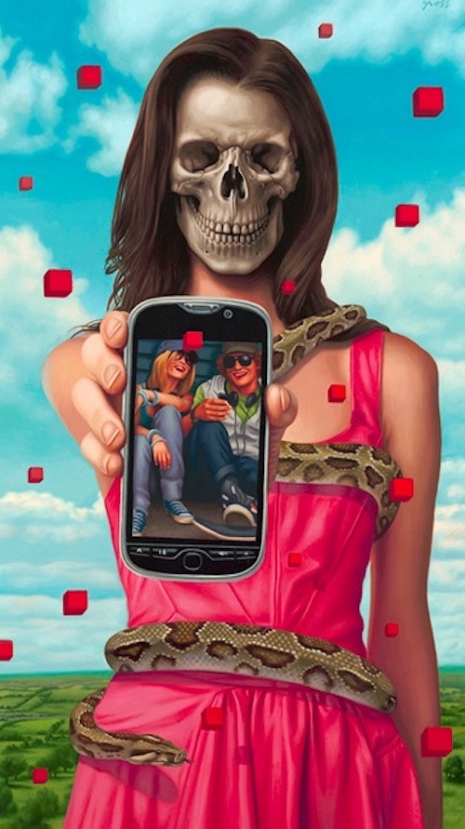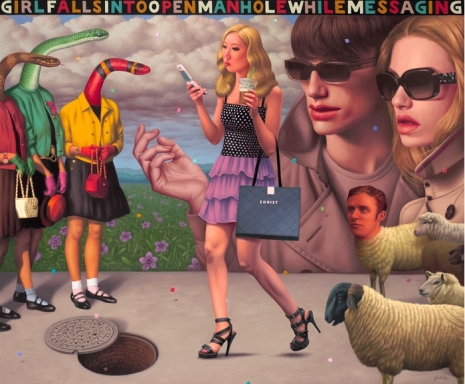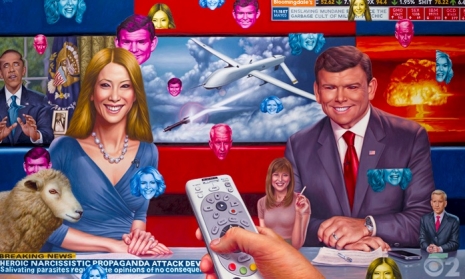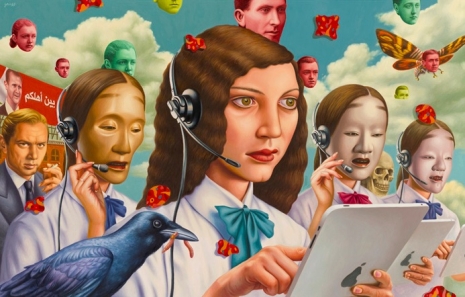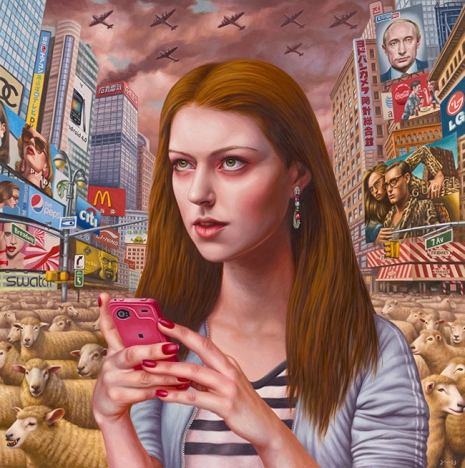 Pretty on point. I doubt it's going to change anyone's mind about how they use their smartphone though right? No, no it isn't. Still, worth a shot.
For more artwork commenting on the awfulness of modern life, check out the work of Mike Hughes. It's similar.