The Aldi Big Daddy steak has been the stuff of legend in recent months, popping up for a random weekend here or there but usually having its stock completely decimated by the time I manage to make it to Aldi to pick one up.
Featured Image VIA
The good news is that the Big Daddy Steak is returning once again to help out with your bank holiday BBQs this weekend, but the bad news is that you're probably going to be pretty hard pressed to actually find one. Again. In case you're unfamiliar with the Big Daddy Steak then I'll let an anonymous Aldi spokesperson explain: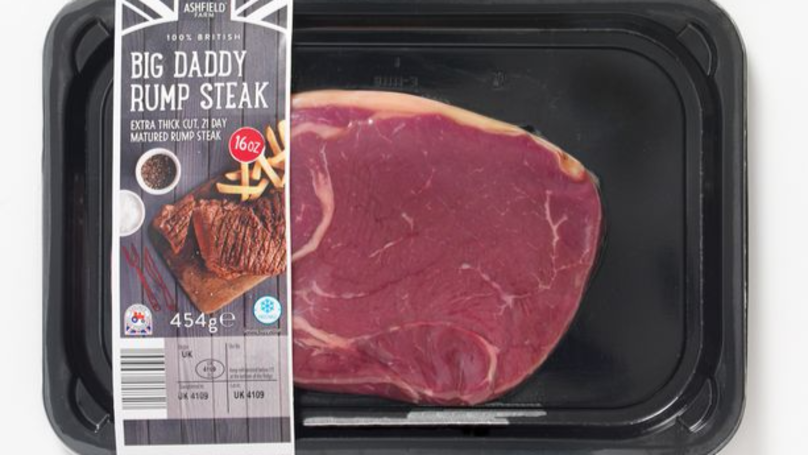 Back by popular demand, the 16oz 'Big Daddy' Extra Thick Rump Steak is returning! The 21-day matured steak costs only £4.99 and is best cooked over a very high heat, with a generous resting time.

But, if you want to get your teeth into one of Aldi's BIG BBQ offers, you'll have to be quick as once it's gone, it's gone!
Yeah, so basically it's a massive steak at a very, very low price that's actually pretty awesome quality as well and perfect for BBQs. But as even Aldi alluded to, it's going to be in very high demand when it hits the shelves on Thursday so you had better get there straight away as soon as doors open if you're hoping to get your hands on one.
Good luck with that – imagine if someone pulls out a few at the BBQ you're heading to this weekend though. Literally would be the stuff of legend.
For more steaks, check out this vegan steak that's hitting Tesco soon. Apparently it's as good as the real thing. Yeah right.