As summer approaches, more and more supermarkets are selling outdoor party products like hot tubs and fire pits so that you can make your back garden the place to be this year, but I don't think I've seen anything that I truly count as a must have until my eyes stumbled across this beautiful product from Aldi.
Images VIA
Not only is it a patio heater that's gonna keep you warm outside long after the sun has gone in on your delicious BBQ but it also doubles up as a Bluetooth speaker so you can pump out all your favourite jams at the same time as well. And it's only going to set you back £99.99 and also comes with an awesome party light that will really get the garden banging into a full on party when you drop Hotline Bling or whatever from your lit Spotify playlist.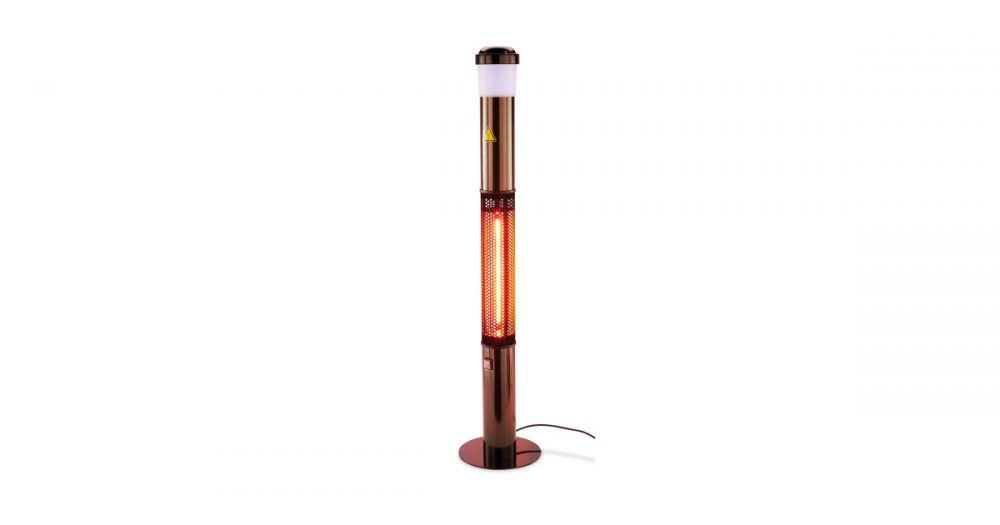 Yeah – we out here.
If that isn't enough, you also get a cool little remote that changes the light on the LED so your party can reflect the mood of whatever is blaring out off your playlist. Pretty rad feature.
The patio heater is released on MAy 23rd but is available to pre-order on the website now and if you pay an extra £4 you can ensure that it arrives at your pad for the long weekend, when no doubt most people are going to be grilling up a storm and downing Coronas like it's going out of fashion. The heater is also part of the Special Buy range, which means that once they're sold out they are gone forever, so you better get going if you wanna be the talk of the town for your BBQs this summer and for years to come. Just saying.
For more of the same, check out these hot tubs you can also get from Aldi. Summer is gonna be banging.