It's looking like summer is almost officially here once we get these pesky April showers out of the way and we all know that the must have addition to your garden this year is going to have to be a hot tub.
Images VIA
We already featured the one that Aldi are selling for £350 a couple of weeks ago, but this one from B & M is even cheaper at just £250 currently. Bear in mind this is at this price at the moment because they're offering a £50 discount, but even at £300 it's a complete and utter steal.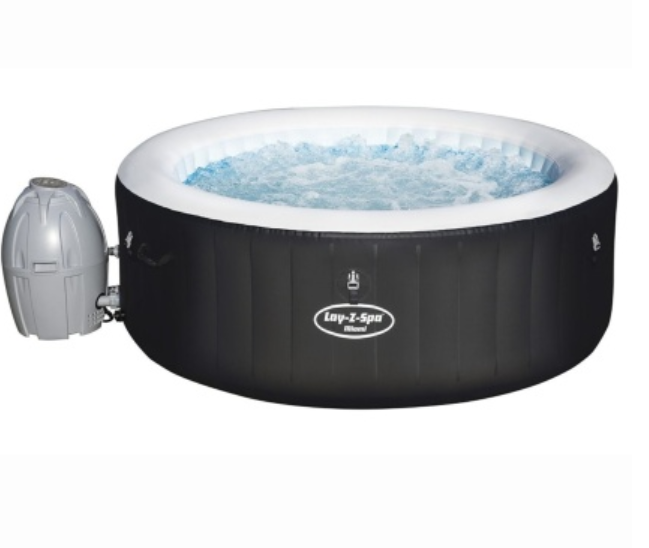 If that hasn't convinced you to splash out on one yet, then here are a few more details about it. The tub has 81 jets and can reach temperatures of up to 40C and will also only take five minutes to inflate – presumably with a pump and not with you blowing into it – and fits four people. Why not club together with three other friends to buy it because it'll only be about £62.50 each?
Just saying – the summer is in your hands. Why not treat yourself to a home rotisserie as well if you really want your pad to be the hot destination this summer. You know it makes sense.