It was only this morning that I was writing about how the 'garden and BBQ accessories' genre was the fastest growth sector in the UK economy and it's literally taken about three hours for the latest must have item to appear and it really is a doozy.
Featured Image VIA
This one comes courtesy of Aldi and is a massive gazebo with its own drinks bar that you can easily assemble in your garden for a touch of class during your BBQ. The best part about it is that it'll only cost you £149.99, which isn't really that expensive when you consider what you're getting for your money and the fact that everyone will totally think that your garden is the sickest one out of the many that they will inevitably visit this summer for countless BBQs.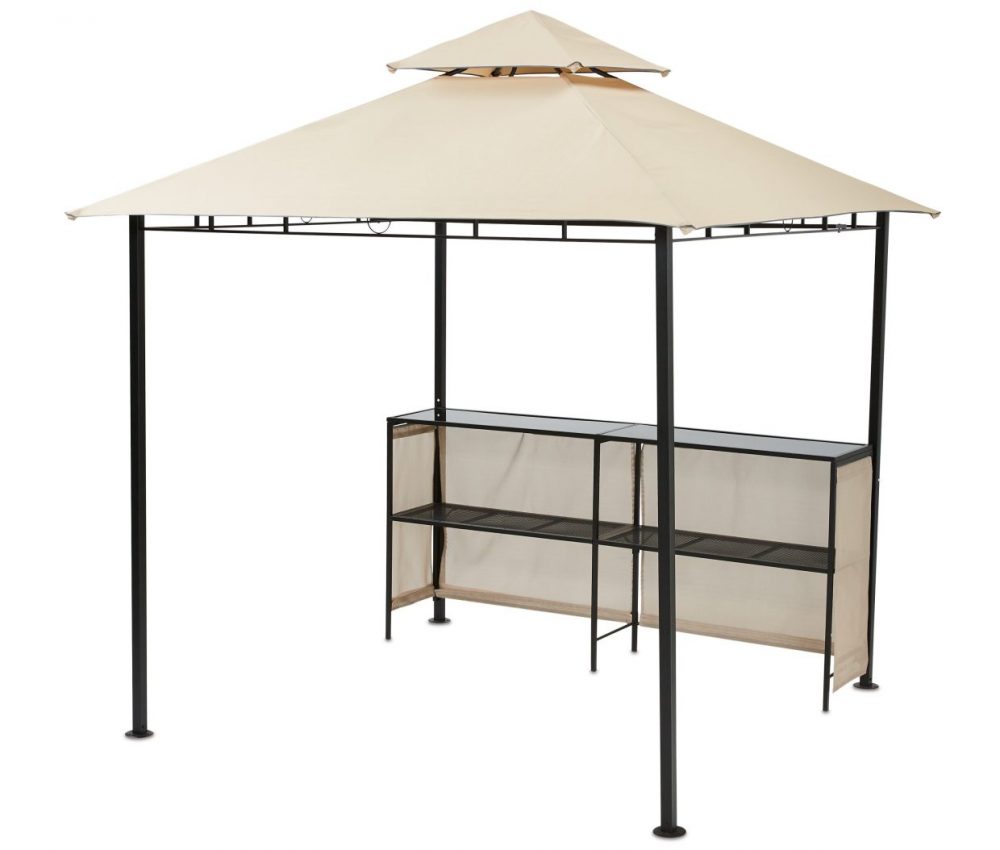 If you wanna know any more details about it, the gazebo obviously lets you shelter from the rain, as well as having a great little shelving unit where you can store loads of bottles of gin or vodka or whatever so you can pretend you're in Love Island. There's also a sophisticated glass holder dangling from the ceiling that will not only keep your wine glasses safe, but also look super dope. Really is an essential purchase.
For more of the same, check out this hot tub that Aldi are also selling this year. Gonna be a sick summer if it ever stops raining.