There's never a better feeling than when you hear about your favourite bargain supermarket bringing back one of their best products and this is another one of those times as Aldi have announced that their famous halloumi fries are returning and they're bringing a halloumi burger along with them.
Images VIA 
In case you don't remember, the halloumi fries wee introduced in April and were so popular that they sold out almost immediately, with Aldi actually imposing a two packer per customer limit on them to try and make ensure that everyone managed to sample some of them. It's therefore hardly a surprise that they're back and available, only maybe slightly strange that it took so long for them to show up again.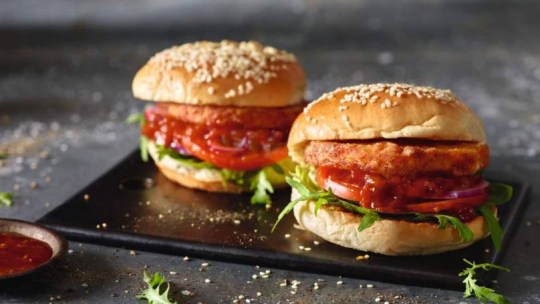 They're also bringing a new halloumi burger along with them and we're being assured that these aren't going to be limited edition this time and are going to be permanently available from now on. Even more excitingly, Aldi are also bringing out some bacon wrapped halloumi fries for Christmas from December 5th, which sound like they're going to be absolutely incredible. Not sure who they're appealing to as it's hardly a vegetarian version of pigs in blankets, but not complaining because they sound wonderful. Eager to see some pictures of those and find out more about them.
For more halloumi, check out rumours Britain is on the brink of a halloumi shortage. Hopefully that won't affect these fries in any way!