In a classic 'old man doesn't understand the internet' situation, Alan Sugar has doubled down on his 'racist' Tweet comparing Senegal's World Cup team to beach sellers on Twitter.
Featured Image VIA
Rather than apologise and move on, Sir Alan has stuck to his guns as he doesn't see how the Tweet could be offensive in any way.
Here's the original photoshopped image and caption he sent out to his 5.47 million followers: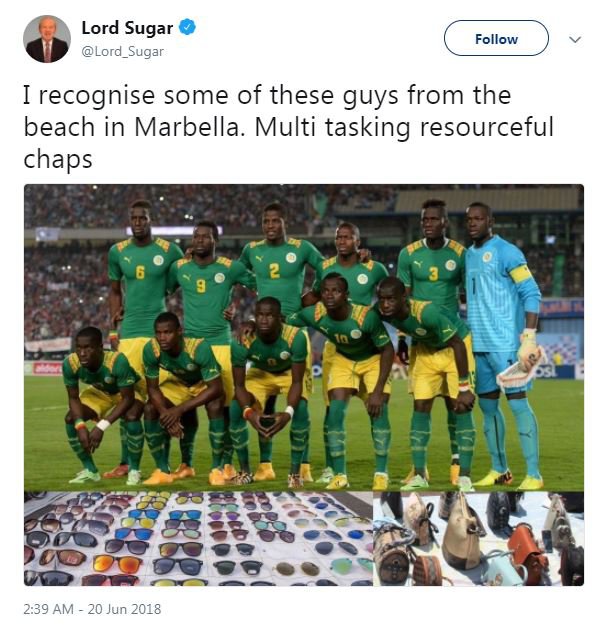 This led to literally hundreds of people branding the 71-year-old multi-millionaire a racist. He's not having any of it, however: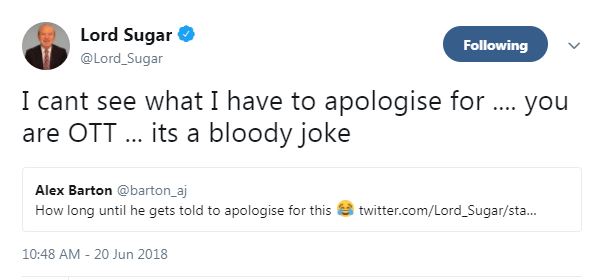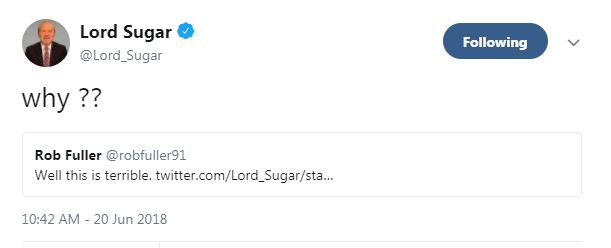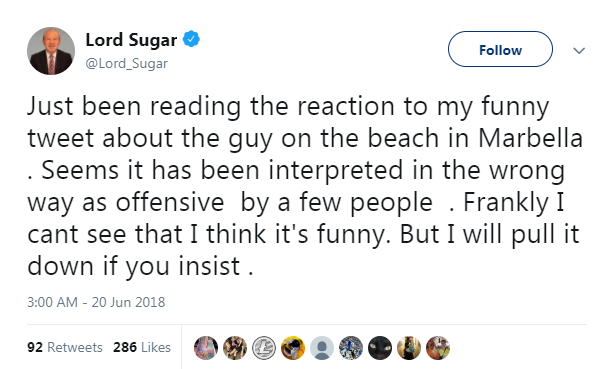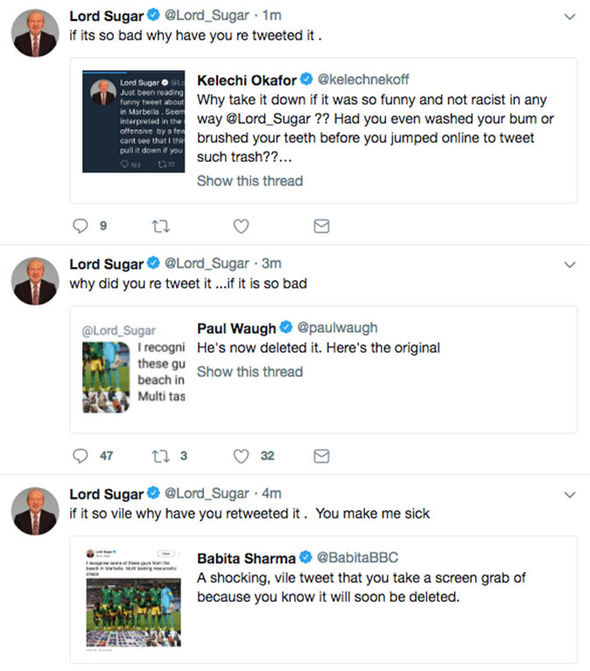 "If it's so bad why are you retweeting it" is just laugh out loud funny.
It's a tricky one really. I don't think there was any malice behind the original Tweet, but at the same time, you've got to be smarter than to Tweet something like that out in today's climate. Especially in 2018 when social justice warriors are just waiting for you to screw up so they can pounce and ruin your life and career forever.
Not that Sugar has to worry about anyone ruining his career. I mean, he's had worse nights on Twitter. Much worse.