Alan Partridge is probably one of the most enduring and hilarious comedic characters I've ever encountered, first hitting out screens almost 25 years ago and never seemingly knowing when to call it quits, ever.
Images VIA 
It's therefore obviously with great pleasure that I can let you know that Partridge will indeed be returning to our television screens in about a month's time for new show called 'This Time With Alan Partridge'. It's a riff on The One Show – only presented by Alan Partridge – and comedian Steve Coogan had this to say about it all on a recent podcast with Marc Maron:
We've just finished a new TV series which starts next February.

It's another Alan Partridge series but this one is like a magazine type show. So it's like a sort of a morning thing with a female and male co-presenter.

I'm really excited about the show, it's a thing where Alan tackles serious topics like the whole Me Too – there's a whole episode about that. That's such a difficult topic for anyone to talk about for anyone to say anything about, but if you're doing a character it weirdly gives you this licence to – you can get things wrong in a big way and it's fine because it's him doing it.

What we do is we have him trying to jump on the bandwagon and say, you know, he says 'Hey! I've made mistakes, I've stood on the side of the sidewalk and slow hand-clapped while I watch a woman try to parallel park, you know, and I feel bad about that. And now if I saw a woman doing it now, I would shout instructions'.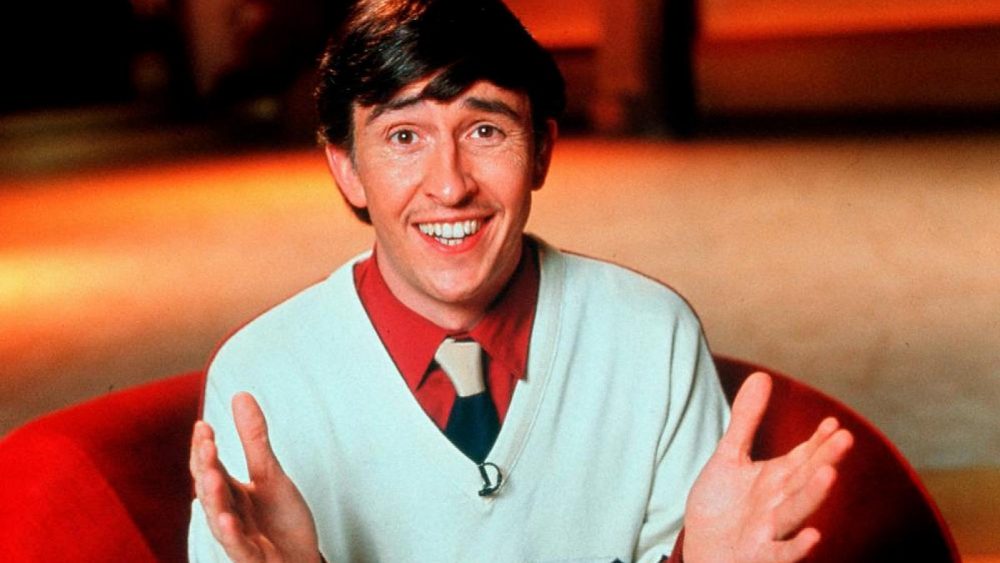 You're not sanctioning or agreeing with what he's saying, you're saying 'this guy gets things wrong' so you have licence to do it. And this is the crucial thing, because you've got a comic character he can say stuff that you go 'that is so off message' but sometimes he can say stuff that's true that I can't say. So the fool can point something out that everyone secretly knows to be true.

You're not saying that he's right and you're not saying that he's wrong. It allows you to sprinkle a little humanity on arguments that are atrocious.
I mean yeah that sounds like a classic cringeworthy Alan Partridge moment right there and then doesn't it? And we've got less than a month to go until we can experience it ourselves. 2019 is already looking pretty good.
For more of the same, check him out commentating on some old football highlights. Can't beat it.