We've covered some very dangerous pro wrestling moves in the past, and some which are not only dangerous but downright diabolical.
Add the Styles Clash to the that list after former TNA wrestler AJ Styles injured two guys in one week during his tour of Japan with NJPW. The first botch wasn't his fault, as opponent Yoshi Tatsu failed to position his chin properly and ended up landing directly on his head, breaking two bones in his neck: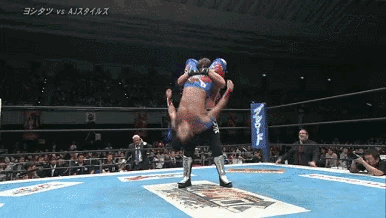 Ouch. In the same week, he bent Satoshi Kojima's neck in half when (through his own fault this time) he fell over before completing the move: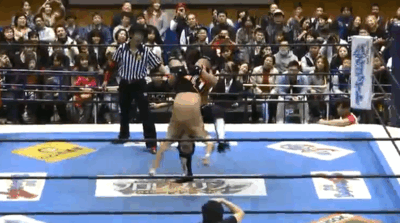 Many are calling for Styles to retire the move, or maybe to only bust it out on special occasions and with extra care. In fact, many wanted the move banned earlier this year when he caused ROH wrestler Roderick Strong a neck injury:
If the move had been banned then and there, Yoshi Tatsu wouldn't be in hospital with 2 broken bones in his neck right now. Oh well, guess things going wrong are all part of the territory.