Get a load of this guy. Ahmed Angel is an 18-year-old Iraqi medical student and part time model who wants to take over the world using his gelled, swept-to-the-side bangs, shamelessly effeminate poses and outrageous photoshopping skills that see him radiating heavenly light from his very core, as he attempts to steal your soul using his breathtakingly blue eyes.
In another pic he cups his immaculate face amidst a flock of white doves (which presumably follow him wherever he goes).
☛ More Models: The Miss Korea 2013 Finalists All Look The Same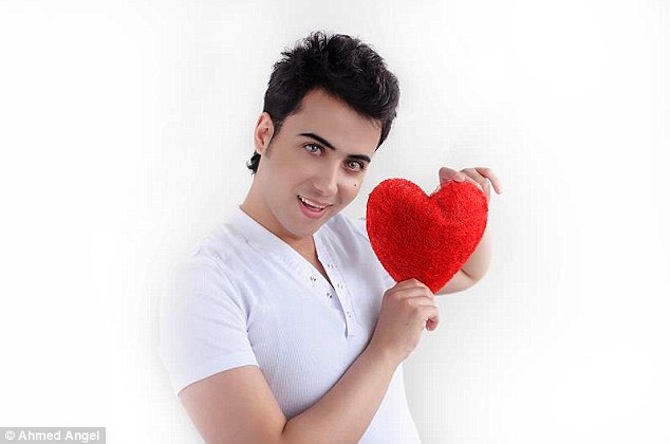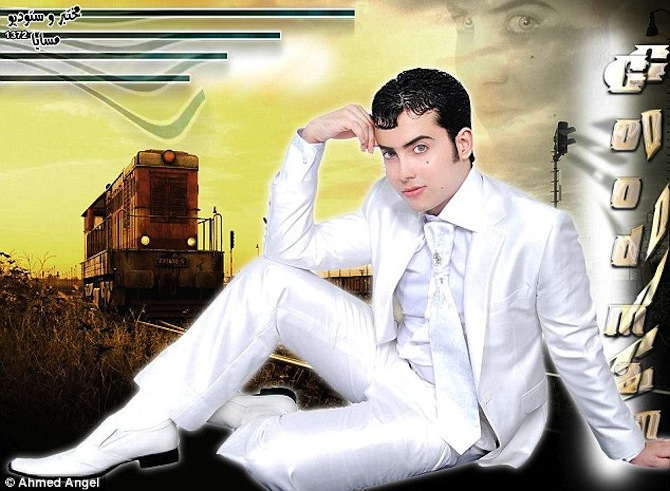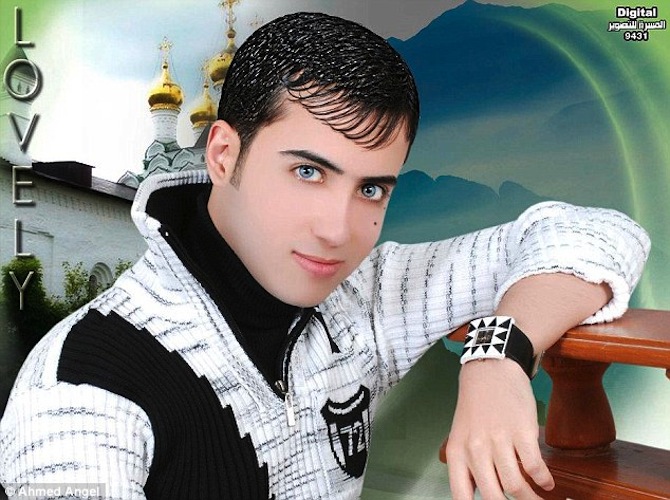 The good news is we've all found someone with more irrational self-confidence and delusions of grandeur than ourselves, which is always a good feeling. This is a guy who has hundreds of photos of himself up on Facebook under albums titled 'The most beautiful face ever' and 'Very HOT!'
☛ Find Someone Like Ahmed: We Try Our Hand At Online Dating Via Tinder
A short biography (written in 3rd person, obviously) reveals that 'Ahmed seeks to obtain fame and influence. He finds intellect and creativity as important as others. Ahmed looks down upon drinking alcohol and smoking'. In a recent status update he thanked everyone for making him an 'international star', while his enabling fan club (possibly trolls) send him messages like 'It's your planet. Thank you for allowing us to live on it' and 'you should be King of all the Earth'.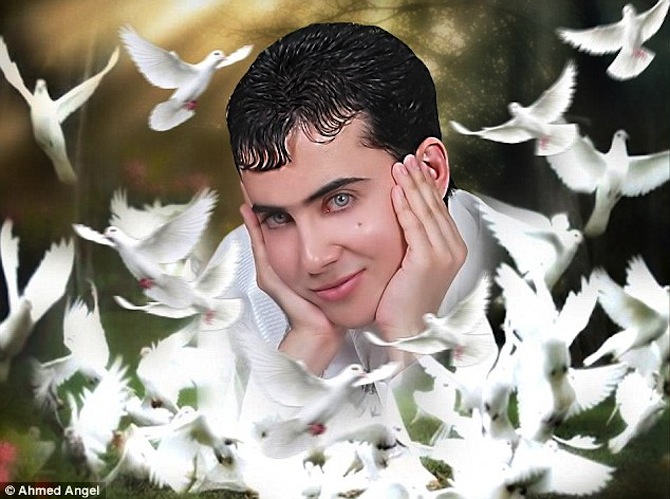 Props to Dan Gershfield (and Jon McLeish) who alerted Sick Chirpse to the Ahmed Angel phenomenon. When Dan added Ahmed on Facebook and left him a message saying he thought he was the second coming of Jesus, Ahmed Angel was so thrilled that he went through 45 photos of Dan and liked them all. As Dan put it: "I felt touched by a (fucking weird) angel".
☛ Fake It: Real Life Barbie & Ken Hate Each Other
What do you think ladies? Does Ahmed Angel get you all hot and bothered? Cos to us fellas he looks like an Arabian robot shemale that's been dipped in talcum powder.
If you'd like to send messages of adulation to Ahmed, you can do so at his Facebook page here.