In a move that will make every single person who ever Tweeted #BringBackOurGirls feel like an absolute waste of space, Nigerian singer Adokiye has offered her virginity to terror group Boko Haram in exchange for the 220 schoolgirls the insurgents kidnapped last April.
She said:
This is 11pm in the night and you know what I'm thinking about? Those little girls, where they are and what could be happening to them. It is just unfair. They are too young. I wish I could offer myself in exchange. They are 12 and 15-year-old girls for Christ's sake. I am older and more experienced. Even if 10 to 12 men have to take me every night, I don't care. Just release these girls and let them go back to their parents.
Not sure how serious she is about this but if she is, it's probably one of the bravest things we've ever heard of. Anyone can get on their phones and send a Tweet about how terrible the whole ordeal is but it takes someone who's really committed to the cause to offer up their virginity to some sick fucks who kidnapped a bunch of teenage girls.
Will it work though? Again, not sure how serious she actually is but I'm pretty sure these Boko Haram creeps would lose their nut over the idea of hooking up with Adokiye.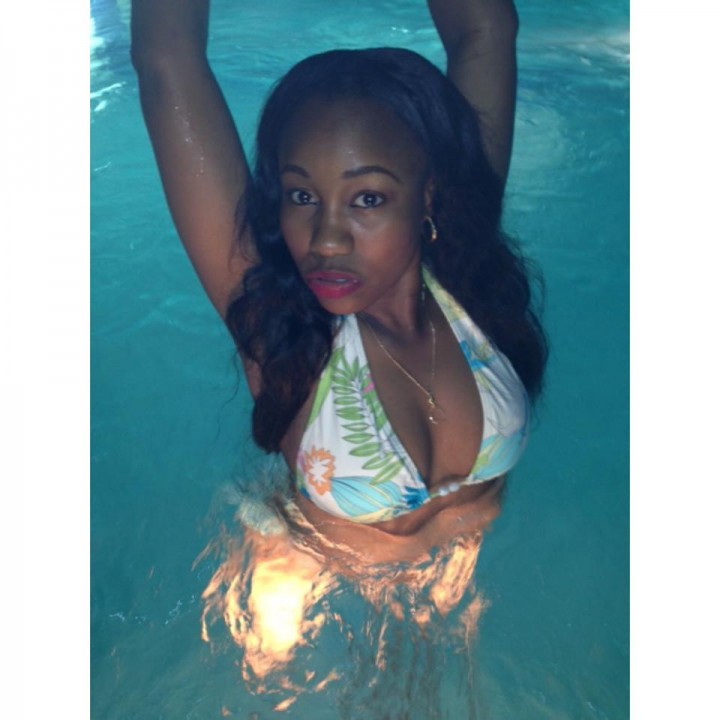 UPDATE: Just read that Adokiye already offered her virginity a few months ago to anyone who could buy her mum a private jet. Welp, maybe she's just trying to get laid?