With the evidence that's already mounted up against him — from embarrassing Whatsapp messages to his admission that he was attracted to his 15-year-old superfan — it must be a case of damage mitigation for Adam Johnson at this point.
Featured Image VIA
Today in court he was asked about a photo of his penis, taken on his phone in August 2013.
Orlando Pownall QC, defending Johnson, said:
It is not being suggested that this picture was taken for fun or that you were going to send it to someone?
Johnson replied:
No.
When Pownall asked why then he had taken the dick pic, Johnson said it was "to show the doctor". Riiiight.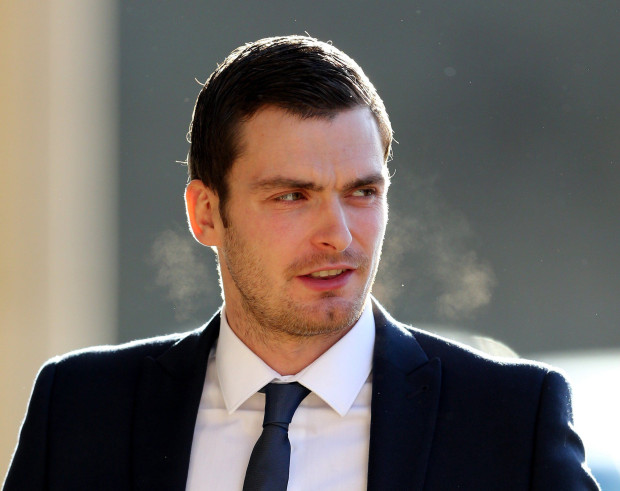 Image VIA
Johnson also admitted he knew that the girl he is accused of having sexual actity with was 15 years old, "pretty much as soon as we started talking".
He elaborated:
When I first saw her at games, like, I got to know her and saw her more.
When asked why he didn't tell police about their Whatsapp exchange, Johnson explained:
I hoped that she had deleted the messages.

I knew how inappropriate they were and I didn't know where they were going to leave me if she hadn't.
Johnson has pleaded guilty to grooming and kissing the 15-year-old, but has denied two more serious charges of sexual activity, more specifically; performing oral sex on her.