What, thought the embarrassing stories about Adam Johnson would stop rolling in just because he got found guilty last week?
Featured Image VIA
Chloe Saxon, a 30-year old glamour model and former Page 3 girl, has told how she had to escape from Adam Johnson at a party after he tried to put his hands up her skirt just weeks before his trial.
She claims that after spotting a picture of Johnson's one year old daughter Ayla on his phone, she asked who it was. He responded by telling her that it was his niece:
His behaviour was seedy and perverted.

He'd made no mention of having a family, and actually lied to cover them up. [He said] 'That's my sister's kid'. He pretended they didn't exist, which is sick.
Chloe then says that he drunkenly lurched at her but she pushed him away and fled to her hotel room. She previously dated Johnson in 2011, but dumped him after rumours that he was having an affair with Katie Price.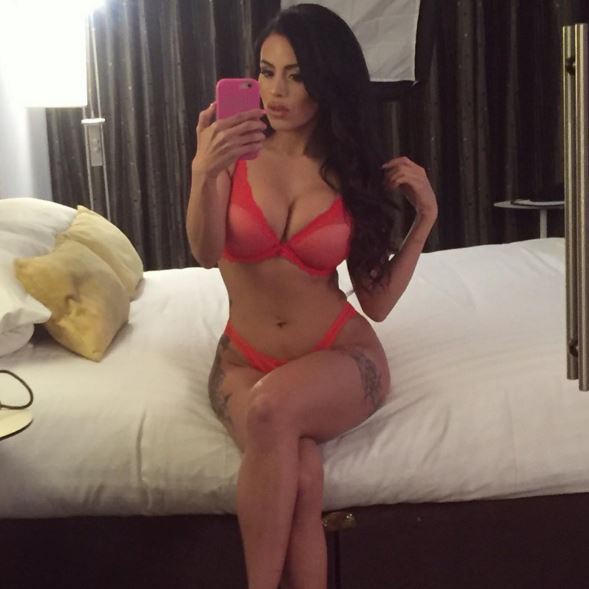 However, he tried to rekindle the old flame when he invited Saxon to Sunderland FC's Christmas party. She was unaware at the time that he was facing charges for sex offences involving his 15 year old victim.
Johnson paid for the model's transport and even booked her an £800 hotel room to encourage her to accompany him to the party:
I thought it would be fun to have a night out. But I made it absolutely clear to him that I wanted my own hotel room.

There was absolutely no way I was going to sleep with him.

He kept asking me what I was going to wear. He's obsessed with my tattoos, which are on my back and thigh, and was complaining that they wouldn't be on show.

All night Adam was telling the other guys to stay away from me. He was all over me, like he was claiming me as his own. He would even follow me to the toilet.

He was drinking loads, downing tequila from the bottle. I was the only woman there. It seemed like he'd brought me to show me off to his friends.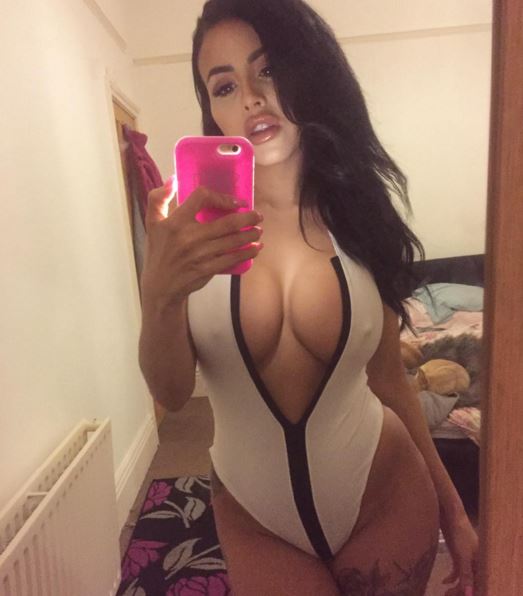 She went on to explain that after she fled the party Johnson followed her back to the hotel room:
He was really drunk but I'd only had a couple of glasses of champagne. I just wanted some sleep.

Then he got into my bed. I said, 'No, no, no, you need to go to your own room, right now'.

I walked round to the side of the bed to make my point and he put his hand up my dress and grabbed my thigh. I was shocked but managed to pull away.

He said, 'I just want to see your tattoos', but I was very firm and told him to get out. He tried to claim he couldn't walk, so I escorted him out and down the corridor.

When we reached his door, he grabbed my head and pulled it toward his to try and kiss me.

Our lips touched but I pushed him away and said, 'No Adam', then walked quickly back to my room and shut the door.

He texted me several times begging me to come back to his room, and telling me I had to stay another night, but I just ignored him.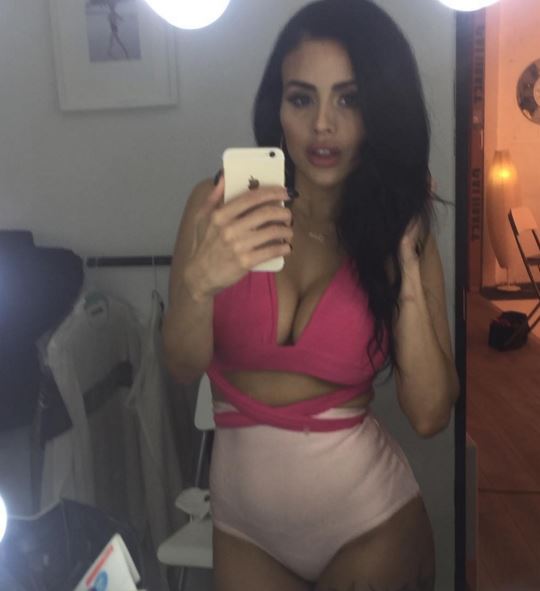 The next day Chloe met with Johnson again:
He was making loads of comments about my boobs, telling me to tell everyone what size they were.

I also overheard him make a crude remark to one of his friends behind my back, along the lines of, 'Look at the tits on that'.

I felt very uncomfortable. I got away from there as quickly as I could and got the next train back to Sheffield.

He was relentless. It was really bad. If I was younger or didn't know how to look after myself it would have been very frightening.
Younger? I don't think Adam is into younger girls, is he?
As much as I think Johnson is a complete scumbag, I have to admit Chloe's story doesn't quite add up. If he creeped her out that much why meet up with him the next day? I mean, London is a pretty big place, it's not that hard to avoid 'bumping' into someone.
Still, there's no denying Adam Johnson is a fully fledged fuckboy and deserves everything he's got coming to him. I just feel sorry for his baby momma – it's no wonder she dumped him.