You'd think that crystal meth was the main reason most carnival workers have no teeth, but sometimes it's a result of devastating injury caused by a freak accident when trying to entertain a crowd with stunts that should be way above your pay grade.
Over in Falmouth, Massachusetts the other day, this happened:
That is brutal pic.twitter.com/9Tn32zpFZd

— (@JoshD0110) July 23, 2021
Yikes! Did we just watch someone die? Well thankfully, no. According to 7News Boston, acrobat Cyrus Nock suffered three cracked ribs and a punctured lung, which is no joke but it could have been a lot worse.
I mean this guy lost his balance 20 feet up…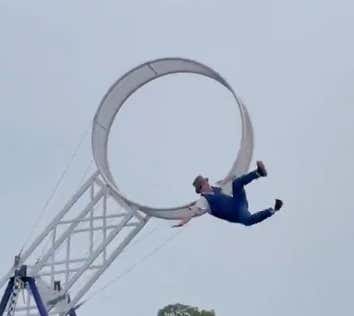 And ended up basically crucified in front of horrified onlookers…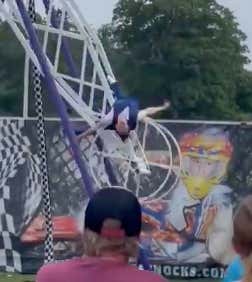 The fact he lived to tell the tale is a testament to the durability of circus acrobats. Plus he's got a sweet viral video out of it too that will live on in internet infamy forever. Reckon circus acrobats in America have decent health insurance or what?
To watch a lynx attack its circus trainer after being aggressively yanked off a chair on stage, click HERE. It was only a matter of time.