Of all the heartless, evil things you could do to another human being, throwing acid in their face has to rank up there among the most heinous crimes imaginable.
Featured Image VIA
So it's somewhat satisfying to hear that the most recent acid attack attempt doing the rounds ended with the acid melting the face of the attacker while the intended victim escaped relatively unharmed.
21 year old Ung Limey from Phnom Penh, Cambodia had been dumped by her fiancé but tricked him into thinking they were still cool in order to get close enough to carry out her attack. She was riding on the back of his motorbike when she decided to strike by pouring the acid over his head, but most of it was blown back in her face instead.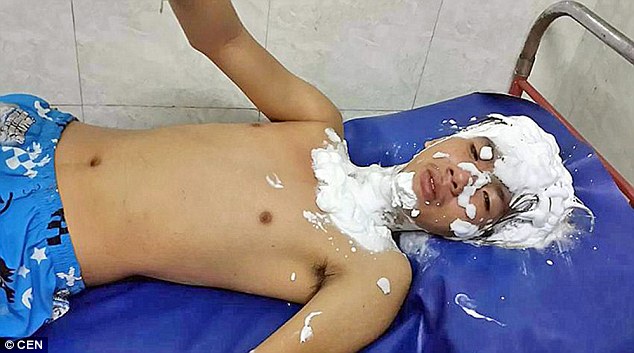 23 year old Leng Socheata crashed the bike following the attack (Ung must have known that was going to happen, surely?), while Ung fled the scene. Leng's family told police it was an act of revenge after they had convinced him to end his relationship with her.
Ung is still missing, despite local media posting photos of her with a bandaged face (police believe she got treated immediately after at a private hospital). She's apparently got priors for jewellery theft and drug charges, but hopefully burning her own face off makes her think twice about doing something as vicious as attacking another human being with acid again.
Maybe a simple Facebook status will suffice next time.