Southeast Asia has always had a knack for taking western ideas and turning them on their head. Just check out these next level logo tees or Hello Kitty beer if you don't believe me.
Featured Image VIA
That's why when the capitalist branches of the American fast food trees slowly started to infiltrate these once culinary unique countries, it was inevitable that we were going to see some pretty wacky Asian menu items. Yes McDonald's, fat fucks over in the west might be satisfied with the Big Mac for years and years and years, but did you think Japan and China were going to stand for that? Of course not. In comes the green tea deserts and shrimp filled patties.
We've decided to put a list of the most fucked up Asian fast food menu items we could find. Hope you're feeling hungry:
McDonald's
Bacon And Potato Pie – Japan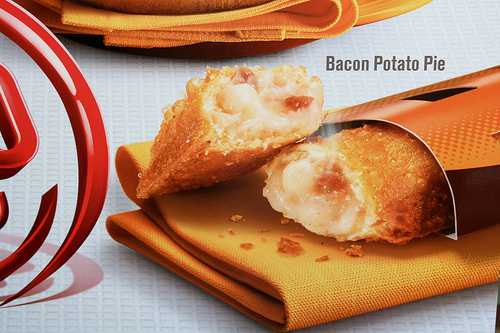 Fuck the standard apple pie. Who wants deliciously sweet apple filling covered with a crispy outer shell when you can have a gloopy potato and bacon filling instead?
Shrimp Burger – South Korea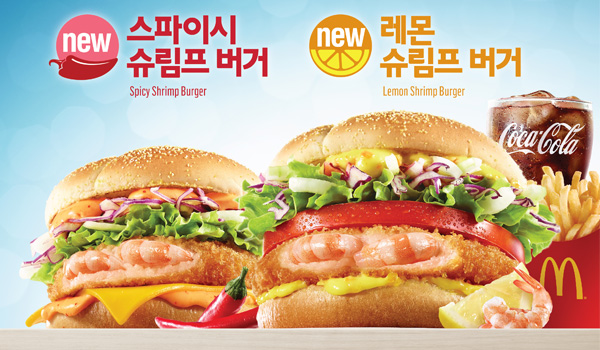 Another wonder from Japan is this Asian version of the Filet-O-Fish. The picture alone is enough to put you off. Why would you have a peekaboo pattie with shrimps hanging out.
Matcha McFlurry – Hong Kong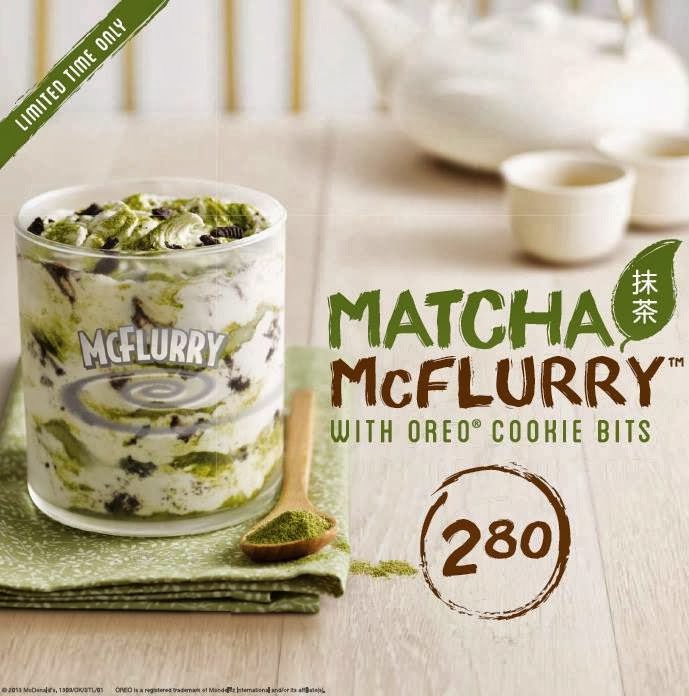 Don't even TRY to make a McFlurry healthy by adding Match green tea.
Breakfast Pasta Soup With Egg And Sausage – Hong Kong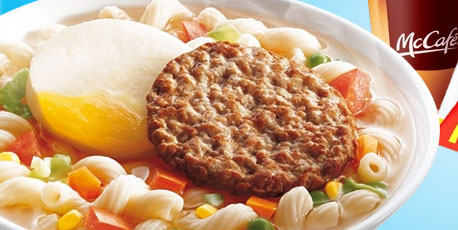 Yeah, because why have a tasty Sausage and Egg McMuffin, when you can take the main ingredients out and shove it on top of some pasta soup? If that won't sort a hangover out, I don't know what will.
McSpaghetti – The Philippines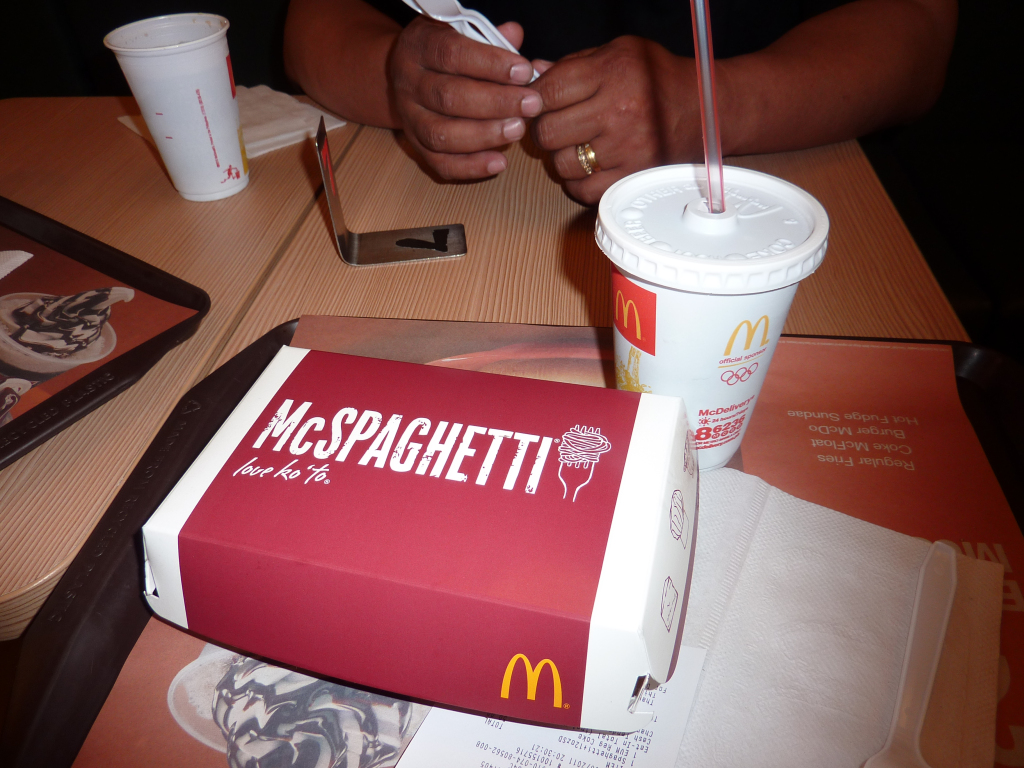 Mc and Spaghetti are two phrases that should never have been put together.
Burger King
The Black Burger – Japan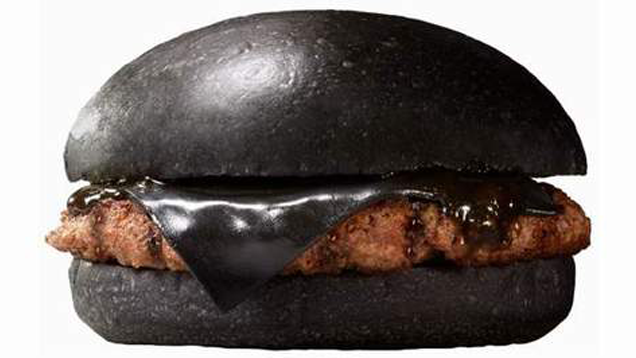 Not fit for human consumption.
Pizza-Size Burger – Japan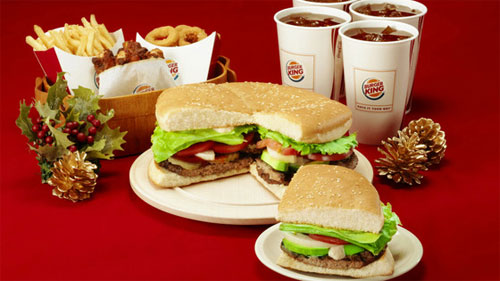 Pizza? Great. Burgers? Also great. Pizza-size burger? Nah mate.
Windows 7 Whopper – Japan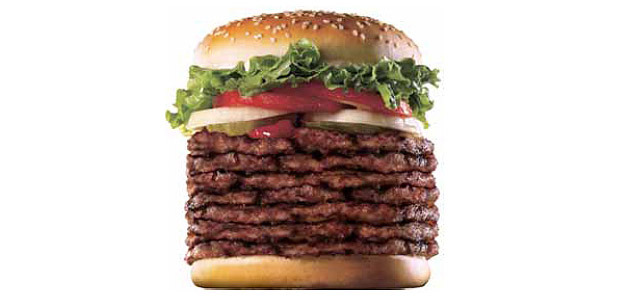 Japan seems to be the main offender when it comes to Burger King. For the launch of the Windows 7 they decided to create this monstrosity – a Whopper with 7 patties in it. Can you say cholesterol?
KFC
Rose Chicken Burgers – China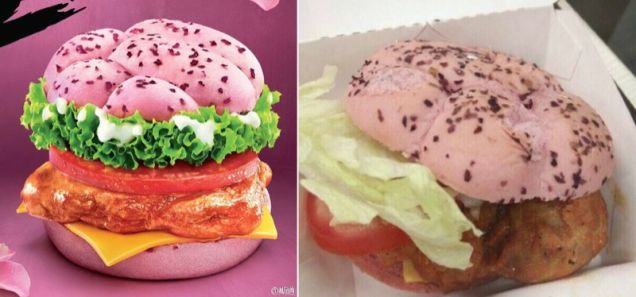 Oh please God no. That is not natural.
Double Down Hot Dog – South Korea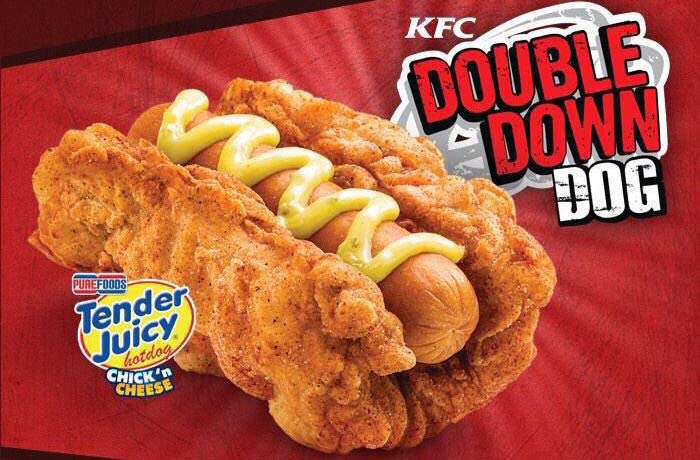 Hot dogs – how can we make processed meat and white bread even more unhealthy? By replacing the bread with fried chicken and dumping cheese on top? Done.
Deep Fried Corn Soup – Japan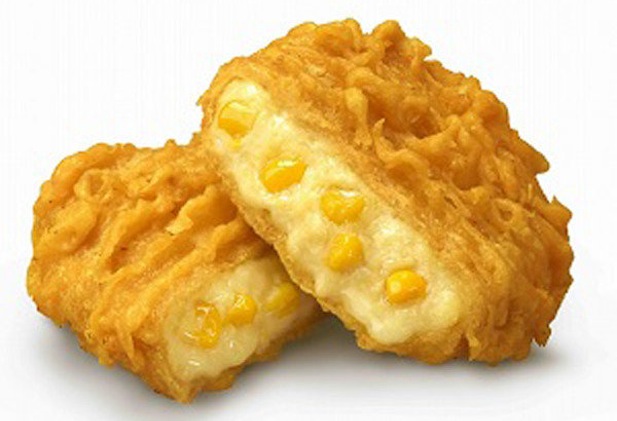 I don't even know how you deep fry soup, but boy did Japan manage it. You taking note Scotland?
Cheese Top Burger – The Philippines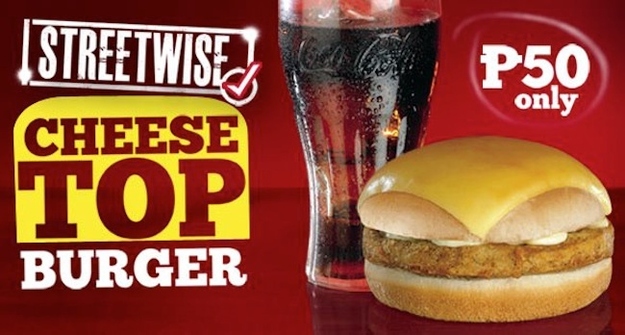 Let's make eating a burger as unenjoyable as possible.
Pizza Hut
Winter Double King Pizza – Japan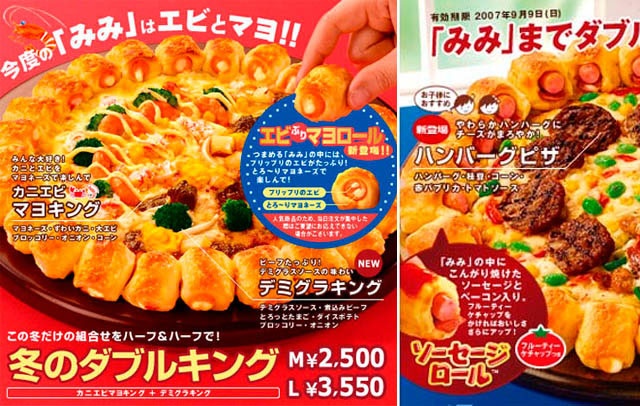 This mess consists of pizza crust made of fried shrimp stuffed with mayonnaise and is topped with crab, shrimp, beef, broccoli, egg, potato and more. Excuse me while I go and do a sick.
Flying Fish Roe Salmon Cream Cheese Pizza – Hong Kong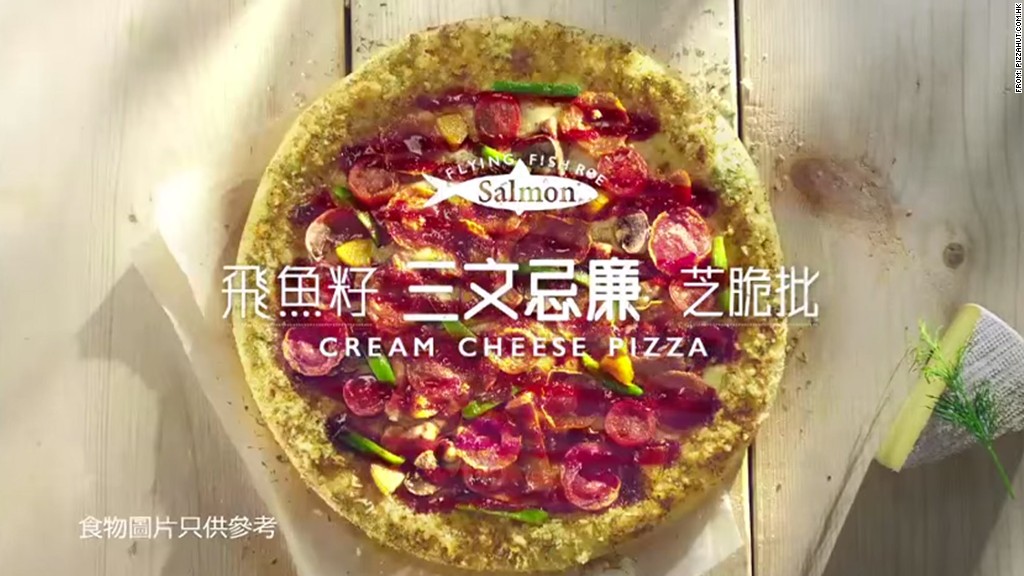 Why have cream cheese for breakfast, pizza for lunch and sushi for dinner when you can have all three in one meal?
Texas Steak – China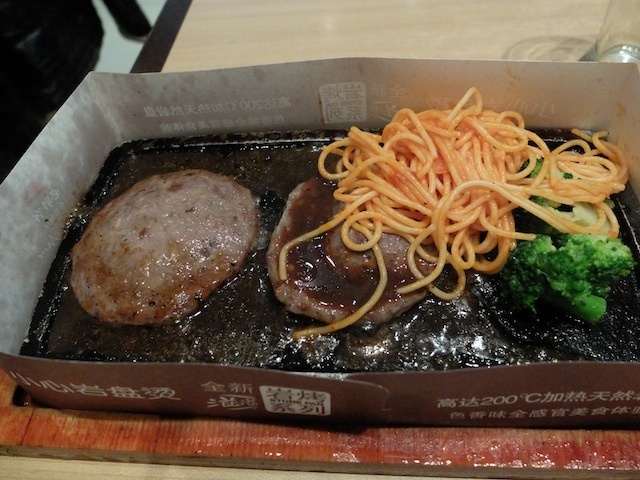 Firstly, steak shouldn't be served at Pizza Hut. Secondly, just look at the state of it.
Snails – China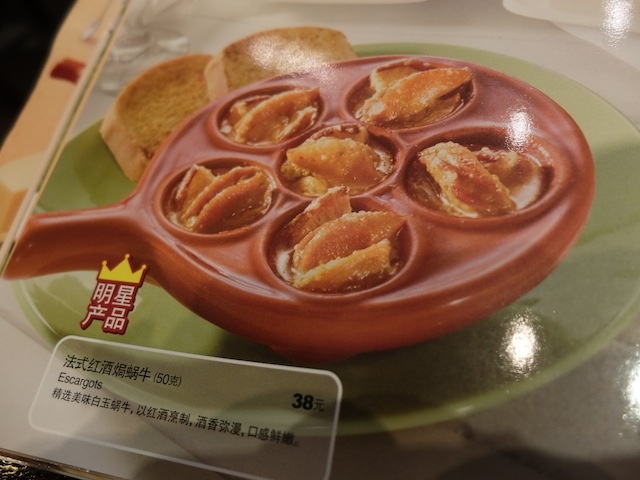 Same as the last – snails should not be on a Pizza Hut Menu. Unless you are really after a bout of food poisoning.
Bonus Item
Dry Pork And Seaweed Doughnut (Dunkin' Donuts) – China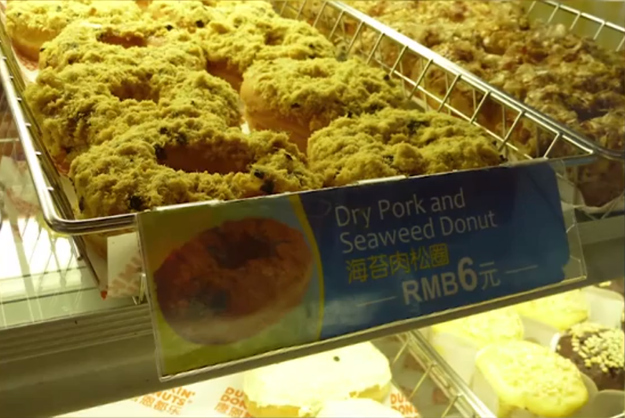 The idea of dehydrated pig flakes and seaweed pieces on a donut makes me feel very uncomfortable.
To check out ten things that should never have been on sale in Poundland, click HERE.