Some things in life are just intrinsically satisfying. It's like God has said:
Look, I know the life I gave you is a bit of a bugger sometimes, you know, with all the rain and cancer and AIDS and things, so here's a freebie on me…
Stuff like dropping a dead otter after the first coffee of the day, mining a massive nugget of ear wax out of your skull, or just the simple sneeze. They're awesome so thank you God. Amongst these intrinsic pleasures is the epic bursting of the zit; and of all the bodily functions mentioned so far it's really the only one you're likely to video for friends.
So today my people we have the top 8 zit expulsions of all time, ever. I bring you x 1,000,000 tonnes of pleasure dome pus madness. Get this in you eyes…
(To be quite honest with you, I wrote that introduction above before paying much attention to the videos and pics below. They are actually utterly, utterly hideous. But I bet it felt good for the squeezee and BOY is it satisfying to watch.)
Alas, here are 4 pages full of spot popping goodness:
1) Decade Old Blackheads Annihilated
According to the blurb some of these blackheads hadn't been dealt with for 10-20 years. That's a good long time to really build up a head of steam. If you make it through to the end of this video you're a stronger man than I…
2) Small Collection Of Cyst Explosion GIFs
Someone on Reddit posted these up for your pleasure. There were 32 in all. I looked at them all for YOU. It's only fair that you now study them too…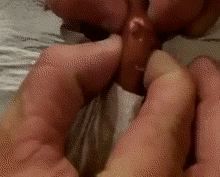 …I can't believe it's not butter…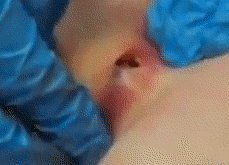 …it is butter, no?…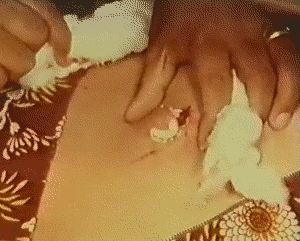 …margarine?…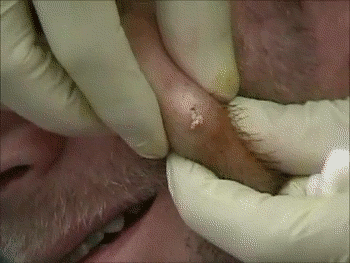 More on the next page…