I don't think I expected to be waking up this morning and writing about a 79 year old's sex tape, but the world works in mysterious ways and here we are.
Featured Image VIA
Not really sure why 'Call The Midwife' and 'Harry Potter' actress Miriam Margoyles thought that it was necessary to tell the guys on This Morning about her multiple sex tapes today, but here's what she had to say: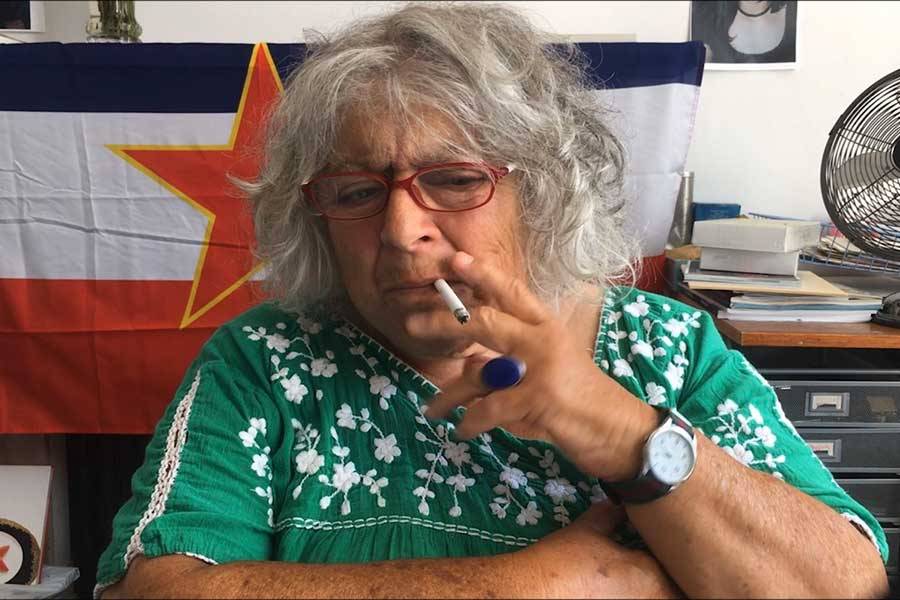 Well, I did a couple of sex tapes, Sexy Sonja: Leaves from my Schoolgirl Diary. That was one of them.

But I have to stress they were audiotapes, they were not visual.

And they're very exhausting because when you're simulating orgasm as all of you out there will know.

It's tiring and you get a headache, it's not a question of having a headache at the beginning, you get a headache at the end.

The tapes were for Ann Summers. Simulating orgasms can be difficult when you're not in the mood.
Wow. That really sounds like something I don't need to hear ever in my life.
Also am I getting this wrong here but does simulating orgasms means that she's just faking them? So her sex tape is basically an audio recording of her making fake sex noises? Literally sounds like the worst sex tapes ever. Why did anyone need to know about this? And why did she even need to do it in the first place?
For more of the same, check out when the Belle Delphine sex tape leaked earlier this year. What a time to be alive.