A 6'3 shop customer murdered a 16 year-old boy and his 17 year-old friend for asking how tall he was, according to a report from Metro.
Featured Image VIA
Laroy Battle, 19, shot Charles Riley, 16, and Jasean Francis, 17, dead on June 20 after they asked him the question while buying candy at a shop in Chicago.
I guess Battle has some sort of complex about his height because he followed the two youngsters out of the shop and fired nine rounds at them, killing both. Riley was struck in the back and left leg, and Francis was shot in the back, chest and left hand.
Chicago's Deputy Chief of Detectives Brendan Deenihan told WLS:
The victims commented because, since Battle is quite tall, and they asked him how tall he was, and, you know, hoped to be that tall someday.

And unfortunately, obviously, we'll never see the full growth of these poor children.
Battle was arrested after locals recognised him from surveillance footage released by police and he now faces two counts of first-degree murder. He hasn't given a motive for the killing but the only information available, I guess coming from the shopkeeper or witnesses inside the shop, is that the kids had asked how tall he was.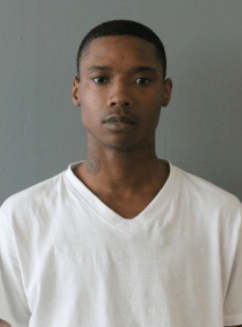 I can't really wrap my head around why that would be so triggering to a 6'3 person. Yeah OK 6'3 is tall, but it's not freakishly tall to the point people would make fun out of you for it and make you insecure enough to murder two children over an innocent question. I mean imagine how this guy would react if you asked him "how's the weather up there?" or other annoying cliches tall people hear all the time.
He's like the opposite of that Bagel Boss character who went into meltdown last year after someone commented on his height, and resulted in probably the funniest viral video of 2019. At least that was somewhat understandable considering the guy is 5 foot tall and had probably been bullied over it his entire life. But even he didn't go on a murderous rampage over it. Unless… the thing that triggered Battle was that he wasn't tall enough? Maybe he was the shortest guy on his basketball team or something.
Either way, RIP to Charles & Jasean and let's hope this guy gets what he deserves. After all child killers are never very popular in prison.
For the 7'4 man who robbed a newsagent and cemented his status as the dumbest shoplifter in history, click HERE.