A 7'4" Michigan man who robbed a 7-Eleven store at knifepoint on the weekend has handed himself in to police after he realised that the ski mask he wore wasn't really sufficient enough to conceal his identity. You know, considering the fact he's as tall as Andre the flipping Giant.
Featured Image VIA
19-year-old Damon Matthews held up the store at 3am and ran off with about $35 and a few packs of cigarettes (wow, really worth an armed robbery). The 7-Eleven employee told police that the robber had a large knife and repeatedly threatened to kill him if he didn't cooperate.
Turns out the same employee used to go to high school with Damon Matthews, so he was fairly confident in advising police that the guy under the mask was the only kid in school and in the area who was a 7'4" giant.
Matthews's sister convinced him to hand himself in after forcing him to accept that he's the baitest-looking criminal in history.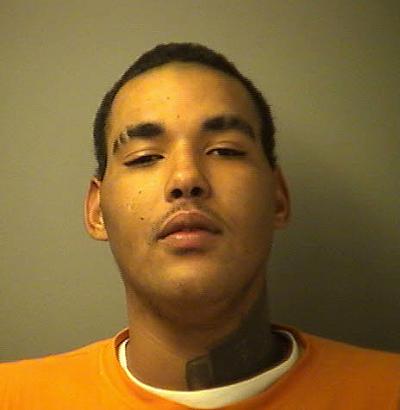 Image VIA
So I guess that's one major disadvantage to being 7 foot tall. You can't rob anyone without immediately being recognised. This dude tried and the 7-Eleven worker was basically like "Damon, come on mate, we know it's you".
If you're 7'4 then really the only thing you should be doing with your life is playing basketball or training to become a pro wrestler. Those are your only choices. Leave the ski masks and armed robberies to the short guys.
Know who's taller than Damon AND Andre The Giant though? This guy.