This apparently took place in 2000 but the victims are only just coming forward after realising how they've just been taken for absolute morons by some guy on an insane power trip — spiritual guru turned movie star Gurmeet Ram Rahim Singh.
Singh has around 40 to 50 million followers worldwide and is worth $40 million (£26m). His followers obviously take him very seriously indeed because he convinced 400 of them to get their balls chopped off by saying it would give them a better chance of meeting God and speaking with him directly. Those men say the castrations took place in hospitals owned by Singh's spiritual organisation.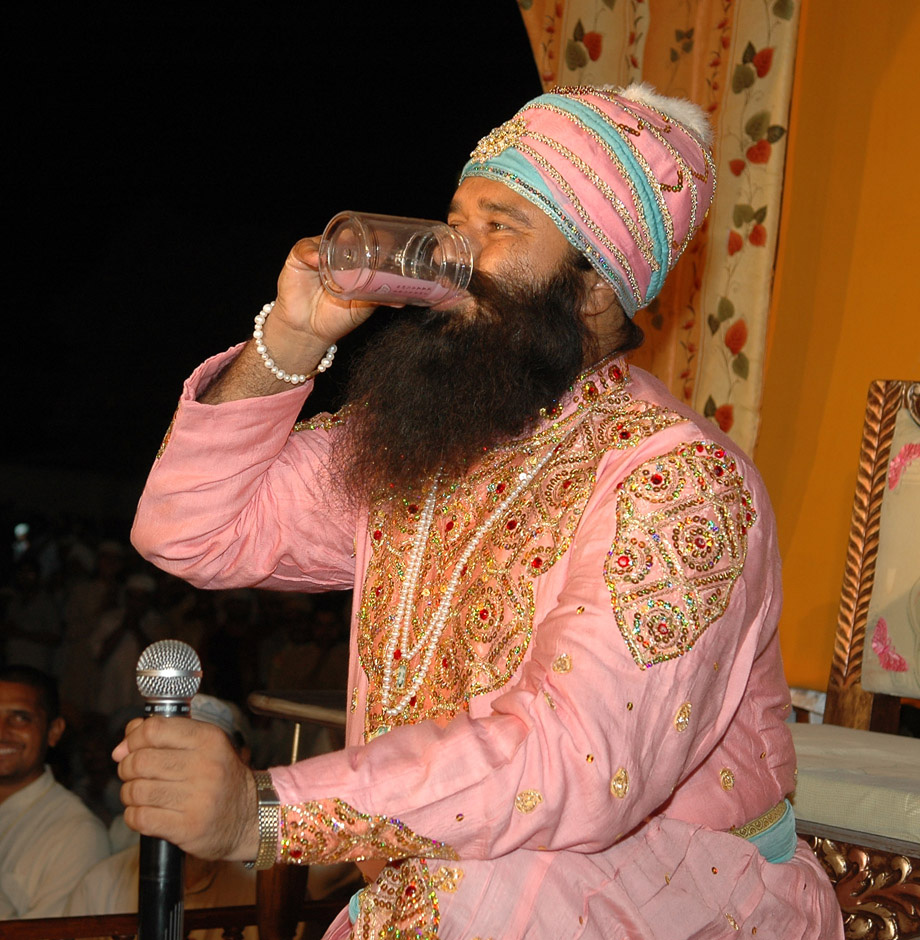 Image VIA
Singh has so far managed to avoid jail time after several sexual abuse allegations by female followers and conspiracy to murder a journalist in 2002. He's tight with Indian politicians because he was so much power of his own to swing votes.
The CBI (India's version of the FBI) is on the case so maybe there'll be some justice this time. No idea if Singh was testing out a religious theory or if he was just messing with these guys, but it's definitely a bit OTT as far as pranks go. Then again there wasn't an 100% guarantee they would meet God; Singh told them it would only help and they were STILL stupid enough to go for it. Come on guys, do better.
Not a good week for balls in general — especially after the Russian dude who woke up to find his missing.