I know that the pandemic has made it hard for people to earn money over the last 18 months or however long it has been, but I'm not sure if I can agree with the decision of 39 year old Carla Belucci to live stream  the birth of her next child for £10,000 via her OnlyFans account.
Featured Image VIA 
The mum of three shot to fame after admitting that she blagged a nose job for free on the NHS and is now looking to make a quick buck off her pregnancy after one of her OnlyFans subscribers begged her to live stream her next birth for £10,000. Here's what she had to say: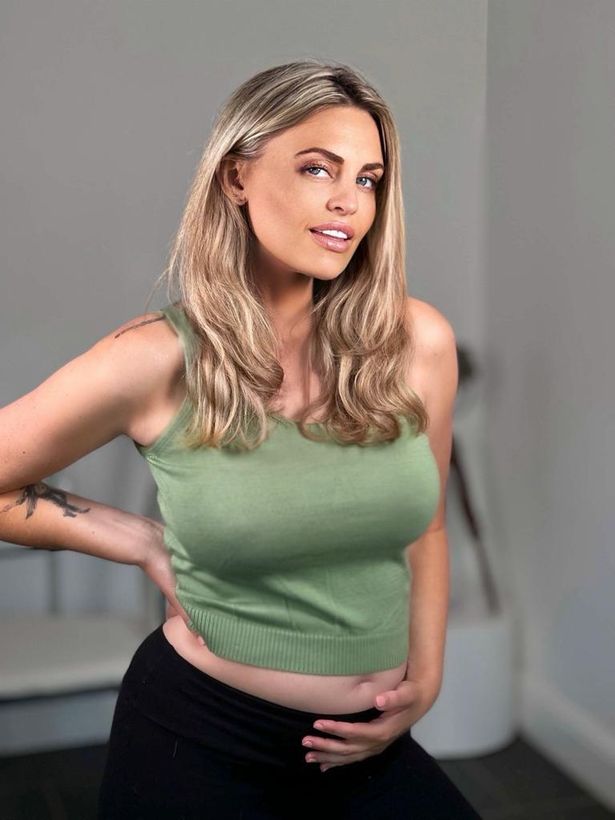 I have been offered £10,000 from one of my OnlyFans to live-stream my birth – and you know what, why not?

I am going to give fans the chance to live-stream my birth for £10,000.

I mean, people give birth on that programme One Born Every Minute and I can't see the difference. I'm sure they don't even get paid!

I know people are going to go crazy but I'm a businesswoman and I need to make money.

I am my business…

I am nervous about live-streaming my birth but at the end of the day it's a lot of money to refuse.

So many men have fetishes for pregnant women.

I made over £3,000 the day it came out about my pregnancy.

Men want to see my bump and they are excited about me growing.

I have had requests for my breastmilk, which I find totally random and didn't even know was a thing. Shocking!
Yeah, maybe I was a little bit harsh on her at the start of this. Even though I think the idea of streaming someone's birth is completely rank, I've gotta agree that £10,000 is a lot of money and if some freaky weirdo wants to pay her that I guess it isn't that much of a big deal if you can live with it yourself?
Fair play to her for making money off her pregnancy, who am I to judge her? I'm not going to get involved with the live stream though, I'll tell you that much.
For more of the same, check out this kid who runs his mum's only account to make extra pocket money. So entrepreneurial.