Upon scanning through the headlines this morning, I was very excited to see burgers as front-page news, as in my opinion this does not happen anywhere near enough. The article in question concerned a £250,000 burger.
I assumed that this would be some sort of God tier gold-coated Kobe beef black truffle-fuelled euphoria, but the reality was both less appetising and more disturbing. Scientists have "grown" meat from the stem cells of a cow and are now making it into a burger for the first time, for someone to eat next week.
Here's an infographic that explains how the hell this works: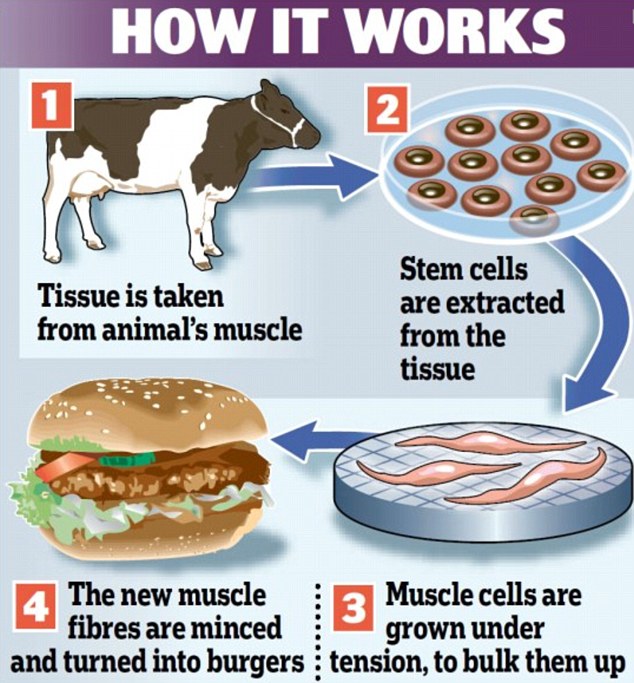 And here's an up close look at one of the petri dishes they're using to make this crap? Would you want to eat a burger that was grown in this? It looks pretty rank to me, I'm not so sure.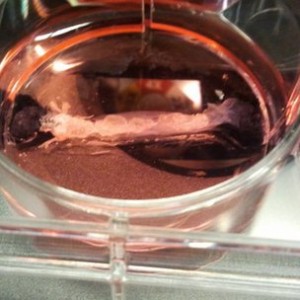 The reports are that this 5oz burger has been created from 3,000 tiny strips of meat grown from the stem cells of a cow, with the long term aim of having meat like this on supermarket shelves by 2023. It sounds fucking disgusting, and ruined my breakfast, but there's even more agonising detail.
Apparently the raw meat is said to be grey with a slippery texture similar to squid or scallop,  the scientist's first attempts involved mouse burgers and  the stem cells are incubated in a nutrient broth until they multiply, creating a sticky tissue with the consistency of an under-cooked egg. I think I'll stick to Big Macs thanks.
☛ More Burgers: 
French Fast Food Creates Star Wars Burgers 
Burger With 1000 Slices Of Cheese