Along with 'Tiger King' and 'The Last Dance', 'Normal People' has been one of the breakout successes of lockdown thanks to its graphic sex scenes and emotionally wrought storyline and it appears like some opportunistic young scamp has taken said sex scenes and decided to turn them into a porno on PornHub. What are they like huh?
Images VIA
A 22 minute video supercut of the series sex scenes has been uploaded to the pornography website and the 'Normal People' team have not reacted well to this, demanding that the streaming platform delete the video. Here's what executive producer Ed Guiney said about it: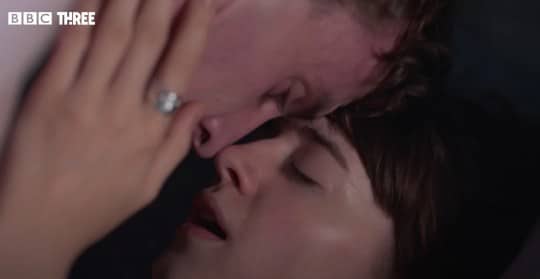 We're hugely disappointed that excerpts from the series of Normal People have been used in this way. It's both a violation of copyright and more importantly, it's deeply disrespectful to the actors involved and to the wider creative team.

We have taken appropriate steps to require that the content be removed from the platform with immediate effect.
Party poopers. PornHub have also released a statement saying that they're compliant with copyright law and as soon as they were made aware of the content, they quickly removed it.
Anyway, I'm not really sure why anyone would want to watch all of those scenes as some kind of super sexy supercut anyway? I don't think they were included in the TV show for that reason and even if did want to watch them to get off to, then you could surely just watch the show in order to do that?
I guess different people are into different things though and there was some sort of demand for that kind of stuff. Can probably find it on the Dark Web somewhere if you're really up for it.
For more of the same, check out the 'Joker' porn that people were watching late last year. Weird.