A Redditor went really crazy yesterday because he had never heard about some of his favourite movies on Reddit, and so decided to make an imgur account promoting them. After checking it out and subsequently checking out the trailers to each one I realised that he had a point and decided to go one better than him by sticking trailers on each of them and presenting them here.
In fairness to the guy, I can see why nobody was talking about them as they're all massively obscure films that hardly anyone has even heard of, let alone seen. I actually pride myself on the fact that I've seen (or at least know about) a lot of indie movies but I've only seen two movies on this list and haven't even heard of the rest of them so I think it's safe to say that they're pretty obscure. Please though, if you've seen any of them let us know and let us know if they're actually worth watching or not.
I've added trailers to all the ones I could find too in order to help you decide if they're actually worth watching. I also added six movies to the list at the end that I thought deserved a place on it, although they're perhaps not quite as obscure as the dude from Reddit's.
More Movies: 13 Most Bleak And Disturbing Movies Ever
Waydowntown (2000)
Indie comedy about a group of friends who bet a month's salary on who can last the longest inside their office building/apartment complex without stepping foot outside.
This sounds like it's going to be really good, but the trailer makes it look a bit basic. Still, it's probably worth a look.
Barbarians at the Gate (1993)
The president of a major tobacco company decides to buy the company himself, but a bidding war ensues as other companies make their own offers.
This sounds good again, but looks a bit too early 90s.
Cat City (1986)

James Bond meets Ralph Balski. Hungarian animation classic about a group of crime-syndicated cats who try to erase the Mouse-population once and for all.
Wow. This looks incredible. It's a shame there isn't much speaking in the trailer so we don't know what's going on, it definitely looks really original though.
The Quiet Earth (1985)
Scientist Zac Hobson wakes up in the morning and sooner he finds that he seems to be alone in the world. He drives around unsuccessfully seeking out other survivors and tries to figure out what might have happened.
This sounds pretty intriguing but whoever made the trailer definitely has no idea how to make a trailer, it just plays out like a shorter version of the entire movie.
Taking Chance (2009)
Kevin Bacon stars as Lt. Col. Michael Strobl, a volunteer military escort officer who accompanies the body of 19-year-old Marine Chance Phelps back to his hometown of Dubois, Wyoming.
Kevin Bacon!?!? And it's relatively recent!? How the hell have I never heard of this!?
Central do Brasil (1998)
An emotive journey of a former school teacher, who write letters for illiterate people, and a young boy, whose mother has just died, in search for the father he never knew.
This looks like it would be good, and generally if foreign movies get a lot of praise it's because they are actually really good.
One False Move (1992)
With the assistance of two Los Angeles Police Department detectives, Star City, Arkansas Police Chief Dale "Hurricane" Dixon prepares to take on several criminals heading to his small town after a crime-filled road trip from California.
I actually remember seeing this when I was a kid. I remember some people get absolutely fucked up in the first ten minutes and then the rest of it was pretty slow and I fell asleep. Should probably watch it again as I'm sure I would appreciate it more now that I'm older. I remember it having kind of The Wire vibe about it.
More Movies: Ten Movies That Will Leave You Quivering
12:01 (1993)
HBO TV movie about an everyday office worker repeats the same day over and over. Unfairly overlooked due to similarities with Groundhog Day (but was in production first).
It's a real shame that Groundhog Day came out before it huh, although this doesn't look as good as Groundhog Day.
Last Night (1998)
A group of very different individuals with different ideas of how to face the end come together as the world is expected to end in six hours at the turn of the century.
This sounds like a good idea for a movie but the trailer really does make it look like turd. Still, maybe I'll check it out one day.
Secrets & Lies (1996)
A close knit family's secrets begin to unravel when a baby given up for adoption long ago returns to find her birth mother, who is of a different race.
Everyone in England probably heard of this one because it was Mike Leigh and pretty big at the time, I never caught it though, because to be honest I'm not a big fan of his movies.
Shattered Glass (2003)
Based on the true story of Stephen Glass, a young journalist who fell from grace when it was found he had fabricated over half of his articles.
This is probably worth watching just because Hayden Christiansen is in it – he played Anakin Skywalker and never really did anything else in case you didn't know.
http://www.youtube.com/watch?v=jTsbIlVYwH4
Death of a President (2006)
Controversial when it first appeared, this mockumentary focuses on a fictional assassination of George Bush. However, the film would work just as well with anyone as the President.
This looks really good – I can't believe I haven't heard of it because it's the kind of movie I would really enjoy.
The Player (1992)
A sleazy studio script executive gets on the bad side of a writer and soon turns into a case of murder. Winner of Golden Globe for Best Comedy Movie.
I watched this on the plane when I was a kid once and just did not understand or get it at all. Then I watch it on TV in my early 20s and absolutely loved it. It's just so stupid/ironic and it really works well now, even though it was made in 92. Highly recommended.
Homicide (1991)
David Mamet directs the story of a Jewish homicide detective investigating a seemingly minor murder and subsequently falling in with a Zionist group as a result.
David Mamet is usually great so this is definitely one to check out.
House of Games (1987)
Roger Ebert's number one film of 1987, this film is about a psychiatrist coming to the aid of a compulsive gambler and being led by a smooth-talking grifter into the shadowy but compelling world of stings, scams, and con men.
See previous for my views on David Mamet, although this looks slightly better in the trailer.
More Movies: The Worst Translated Movie Titles Of All Time
Suture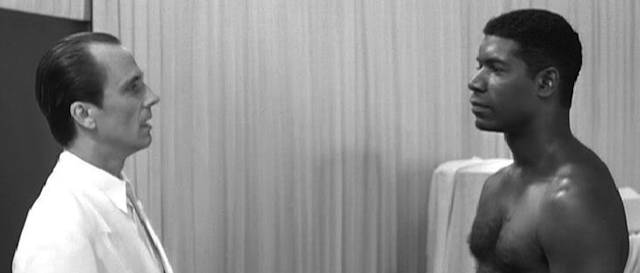 This is hands down one of the weirdest movies I've ever seen. It's basically about two identical twins who swap lives, only one of the twins tries to kill the other one in order to fake his original identity's death. Only the twin survives the car bomb, but with his memory damaged so he doesn't really know what's going on. The other twin then re-emerges and tries to kill him as he (and the audience) tries to figure out what's going on.
Sounds confusing? It's even more confusing when you see that the two identical twins are played by actors who look nothing alike each other, even to the point where one is black and one is white.
http://www.youtube.com/watch?v=tmve9RwIh5g
The Box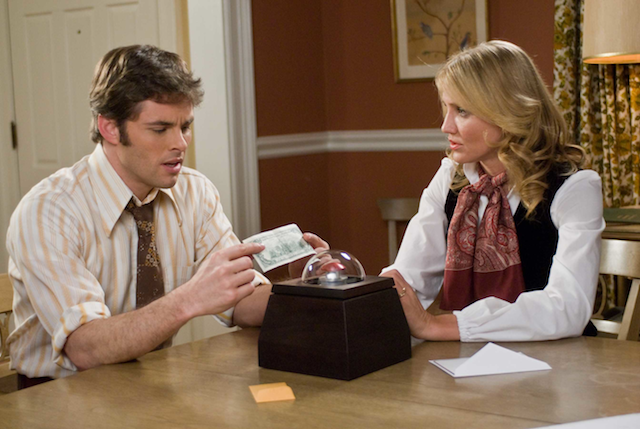 This was on TV the other night and I couldn't believe that I had never heard of it. It comes from Richard Kelly (you know, the guy who made Donnie Darko then promptly disappeared from the limelight) and stars Cameron Diaz and James Marsden as a couple who get given a mysterious box with a button in it by a weird stranger. If they press the button they will get $1 million, but someone they don't know and have never met will die.
As you can imagine from Kelly, things get completely and utterly weird and it doesn't make a lot of sense, it's an enjoyable ride though.
In The Company Of Men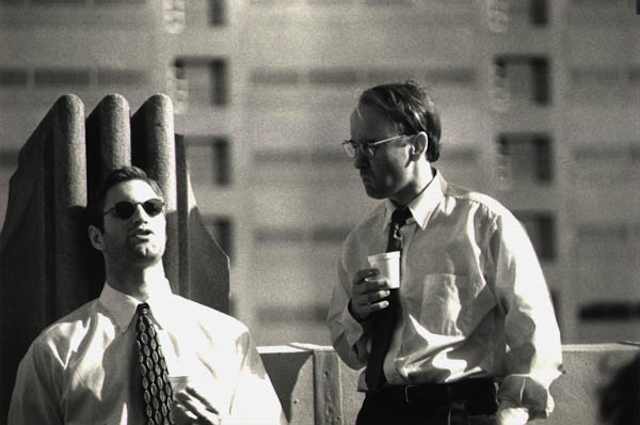 This movie is completely mean and horrible but also completely awesome. Two men who are bored with work and women mugging them off all the time, that they conspire to both seduce the deaf girl in their office and make her fall in love with them, only to ruthlessly dump her and break her heart. Things get complicated though when they one of them starts falling for her.
This is a great commentary on the corporate workplace and hasn't really aged at all as I only finally caught it a couple of years back on TV.
Nick Of Time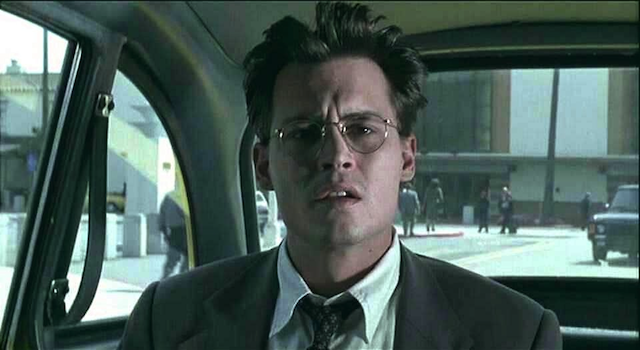 Way before Howard Gordon had even thought of 24, Johnny Depp starred in Nick Of Time which was the first ever real time movie. It's only 93 minutes long and deals with the kidnapping of Depp's daughter (sounds slightly familiar to 24 right?) and the only way he can get her back is to murder a politician. The clock is ticking.
http://www.youtube.com/watch?v=3ylx6aTM2hU
The Way Of The Gun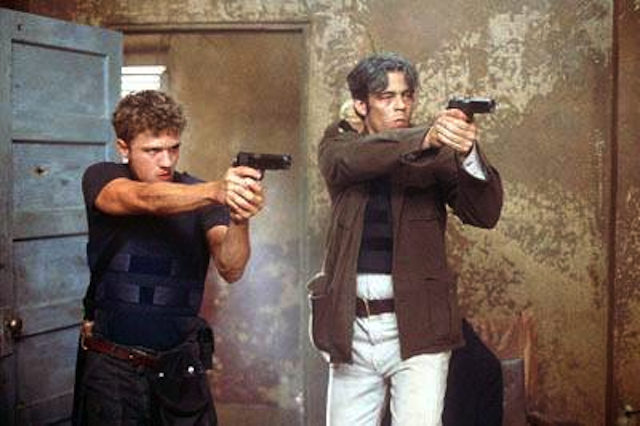 This was Christopher McQuarrie's directorial debut following his knockout script for The Usual Suspects. Obviously it isn't as good as that, but it's still criminally underrated considering how sick it is. It stars Ryan Philippe and Benicio Del Toro as hit men who get embroiled in some kind of kidnapping plot for $15 million.
It features one of the meanest final shootouts in film history, with one genius moment where you just can't help but wince.
Behind The Mask: The Rise Of Leslie Vernon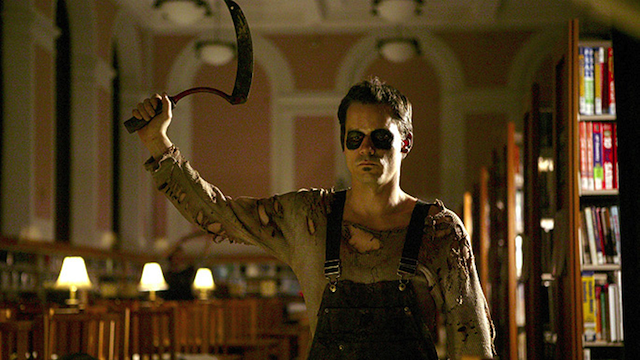 I saw this at a horror movie festival in Toronto and I'm not sure if it's ever been released, which is a real travesty because it completely and utterly ruled. It's basically a mockumentary about a guy who's training to be a horror movie bad guy a la Freddy or Jason and it's equal parts hilarious and horrific and also contains some fairly decent twists. If you like horror movies you'll appreciate it a whole lot more though. It even has a cameo from Robert Englund.
☛ More Movies: 10 Ultra Depressing Movies