FIFA is set to confirm that the 2022 Qatar World Cup will take place in November and December that year, rather than the traditional summer months, following Sepp Blatter's admission that it would be a terrible idea to play the tournament in June-July in Qatar since the average temperature during that period is 50 degrees celcius (122 degrees Farenheit), which is basically like playing football on the sun.
Should have thought about that one beforehand really, but it's too late now I suppose. What's done is done and we now have to watch the World Cup in November-December instead, which will be strange. Still at least this way we won't get Wayne Rooney blaming his injury-time penalty miss on heat exhaustion, right?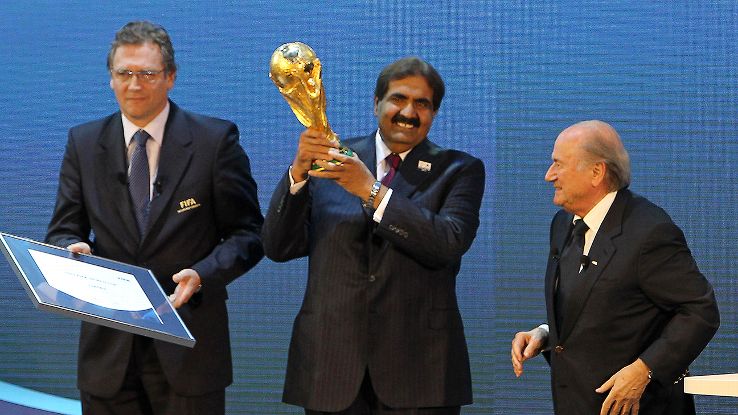 Image Via ESPN
Nobody likes change really, but who knows — maybe this will be fun. It's the World Cup after all. Maybe that beautiful Belgian superfan will make another appearance?
A FIFA task force will meet in Doha next week to discuss further, with the FIFA Executive Committee expected to make the decision final at its meeting in Zurich next month.