Queuing is a quintessentially British past time and although we might loathe it, we're very good at pretending it's fine.
Images VIA 
Americans on the other hand do not enjoy spending hours and hours waiting and one kid has decided to cash in on this hatred by charging people to queue for them.
In Texas, Desmond Roldan, 15, came up with the idea two years ago when he noticed that fans of a legendary barbecue food stall called Franklin's had an average waiting time of six hours. The menu includes food such as brisket, ribs, pulled pork and slaw and you know it's gonna be good when it's always that busy.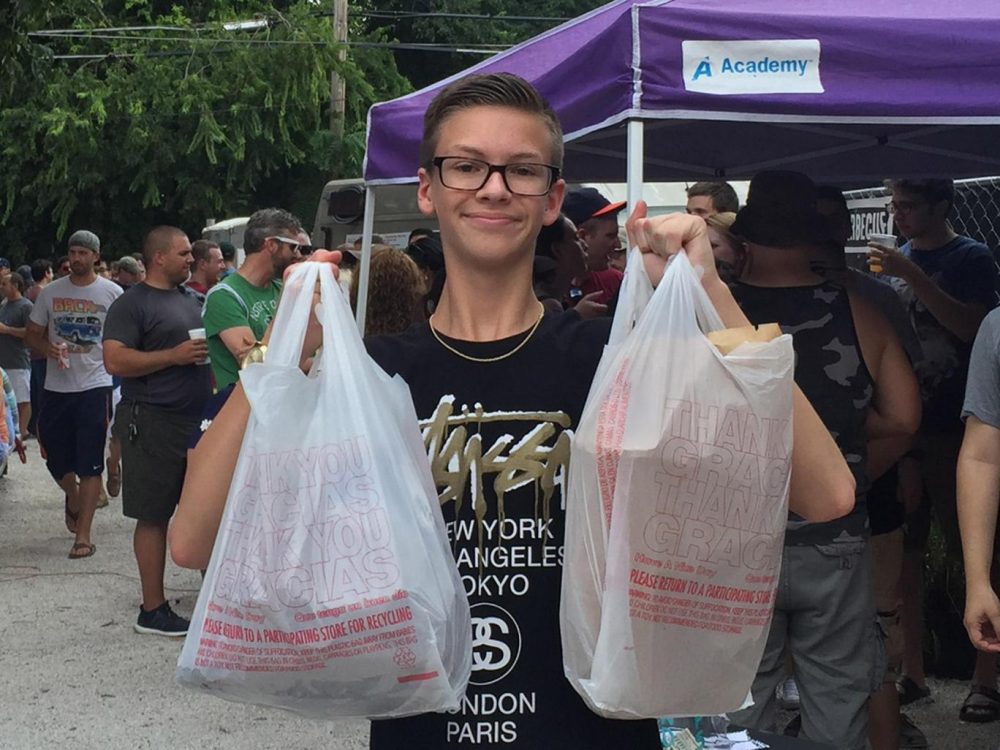 Sadly the business decided to ban line-sitters like Roldan (spoil sports), but he had the ingenious idea of offering up his services at La Barbecue, which has a similarly high rating and an average queue time of around two hours.
He's done so well from his business that he's made $20,000 (over £15,000), some of which he's using to buy his first car and save for college.
Speaking to the Independent, Roldan revealed that the longest he has waited in a queue is seven hours in the summer heat. Killer. To keep himself entertained he sometimes brings a friend along to help or does his homework. Two birds with one stone. And get this – some of the money he makes goes to help rescue dogs. Not only does he have an entrepreneurial brain, but he's got a big heart too. Hats off to this kid, he's clearly going places.
For a kid that definitely isn't going places, here's one who got his McDonald's receipt tattooed on his arm. Good one mate.