Everyone's favourite kooky girl Zooey Deschanel is getting sued because she rode some woman's horse so hard that she broke it. Literally.
Zooey has been a keen equestrian for some time – she even regularly takes part in events – and she leased a horse for $13K to ride in an event back in 2013 from a woman named Patty Parker who is now suing her. Patty says that Zooey signed a contract promising not to overwork the stallion – which was elegantly named Literati – that included the stipulation that it shouldn't have more than 3 jumping lessons a week.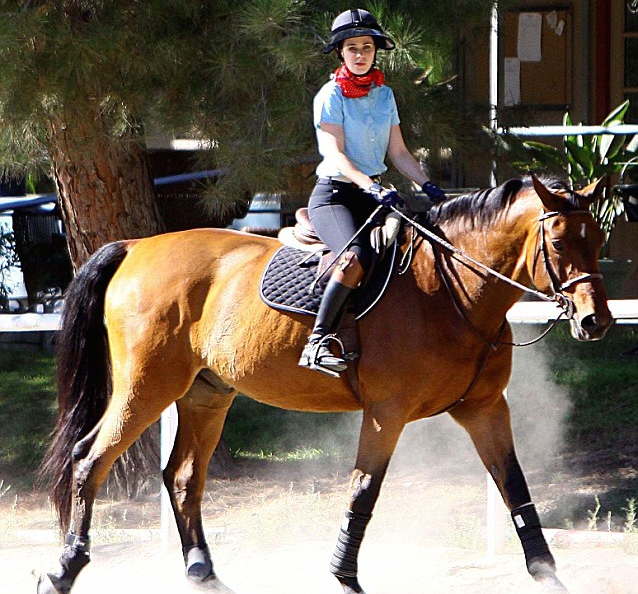 Unfortunately when Literati was returned to Patty, she claimed that the horse was a shell of its former self and needed serious medical attention as it was 'injured and unusable'. She's now suing Zooey for the medical bills she's been forced to pay.
Surely Zooey can't have been so unreasonable to the horse? I mean Jess is so adorkable, she can't actually have done something like this can she? I don't know but I think Patty should maybe lighten up a bit – if you're going to lease your horses out to famous actresses chances are something like this might happen. She should  remember that there are guys out there who actively want to fuck your horse and having one of them abuse it is probably way worse than Zoeey riding it too hard.