A support worker who volunteered her services to a mental health organisation instead ended up enduring a failed chat-up attempt from the guy running the company.
Featured Image VIA
Zoe Cain, 29, sent a message to The Happiness Project on Instagram and asked if there was anything she could do to help. The Happiness Project was set up by Joshua Martin Hudson in 2017 and has 370,000 followers on Facebook and 51,000 on Instagram. So you'd think it was a pretty legit operation.
Zoe, who also runs an OnlyFans account selling X-rated pictures and videos of herself (why not eh?), explained that she works as a support worker and had struggled with mental health issues of her own, and the initial interaction between her and The Happiness Project seemed promising: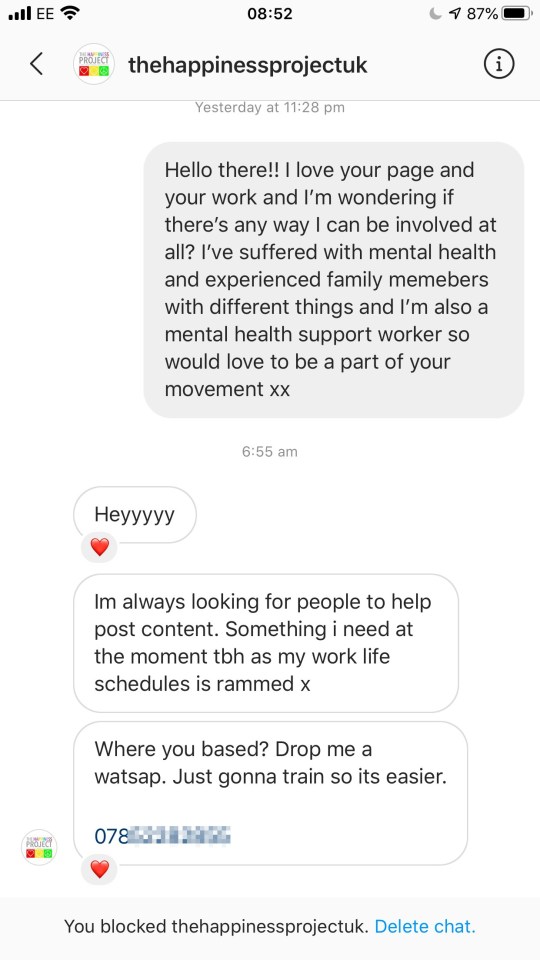 So as you can see Joshua has slipped Zoe his number there – purely for professional reasons of course. I mean OK he's added an unnecessary 'x' at the end of one of those texts and let's her know that he likes to train, but that's just him being friendly, right?
By the time Zoe contacted him, Joshua was in the gym getting a pump on, and I guess was feeling himself a little bit too much, because this is how he responded to her WhatsApp: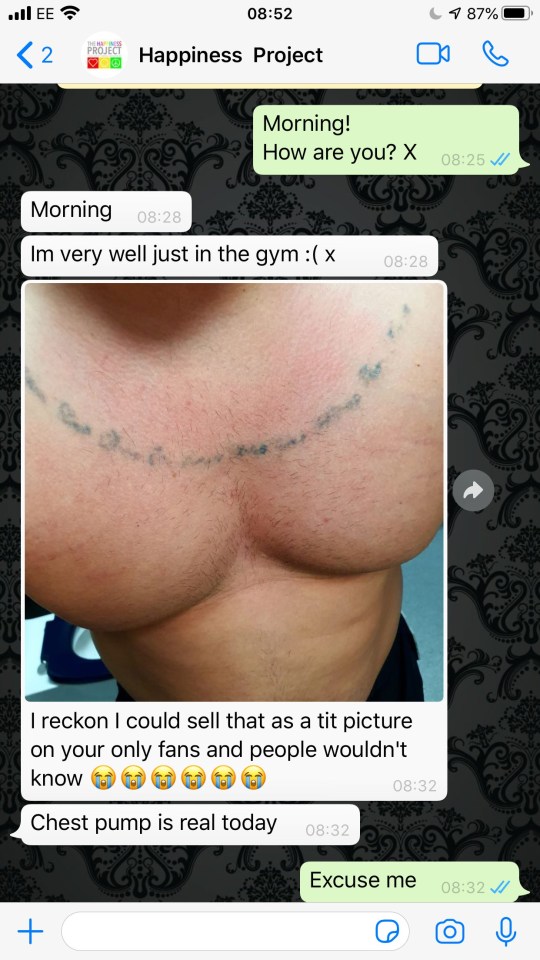 Yikes! Looks like Joshua had done his research on Zoe's OnlyFans and concluded she'd wet her panties at the sight of his unreal chest pump. Sadly, that wasn't the case.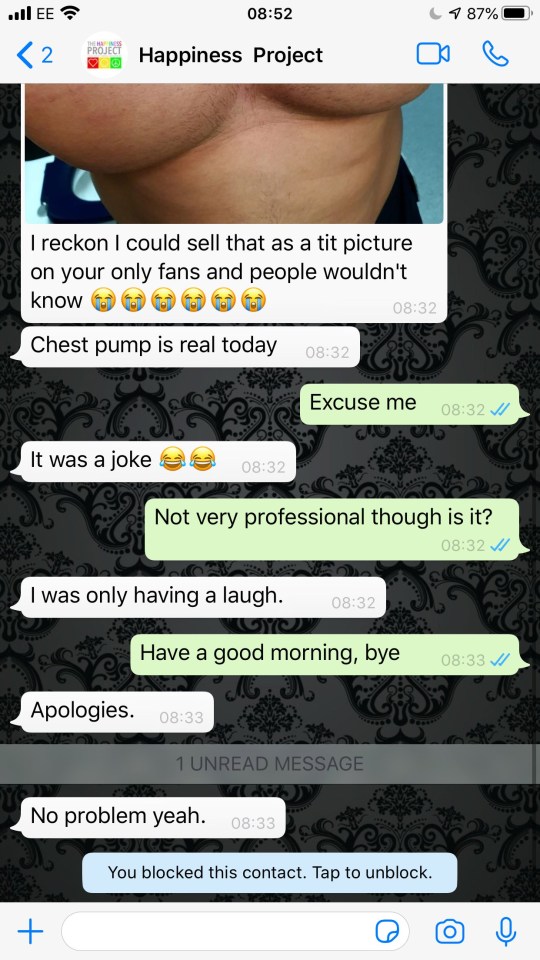 Zoe, from Anglesey, Wales, told Metro:
I've suffered from mental health issues, I'm a big advocate for supporting people's mental health.

For someone in that position, with such a large number of followers, it's really inappropriate.

Someone like that shouldn't be anywhere near other people's mental health issues if that's the way they behave.

His behaviour completely contradicted everything that organisation stands for.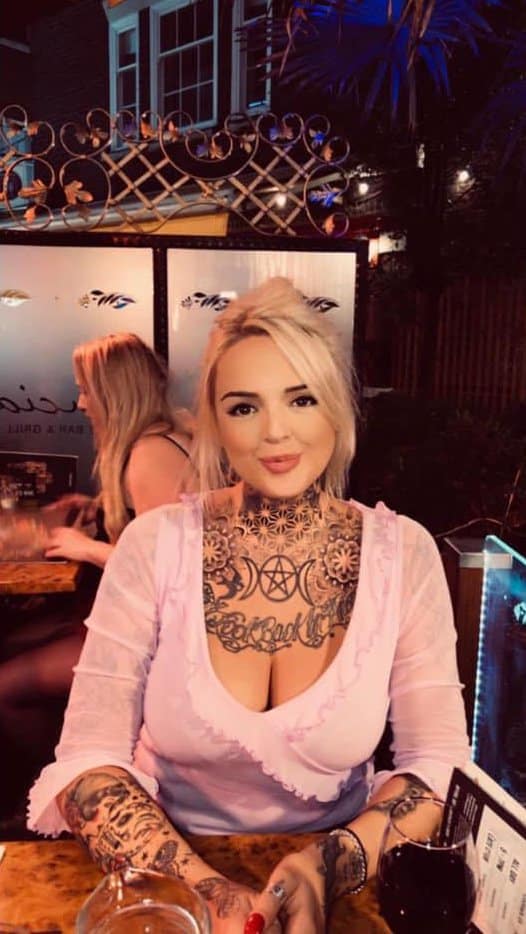 Joshua has since apologised:
The photograph was sent as nothing more than a joke in response to me being in the gym.

I do fully appreciate that this was not acceptable and have offered my deepest apologies.

I do understand my sense of humour in this instance was not acceptable.

I take full responsibility for it being inappropriate and can not apologise enough.
I guess the line between what's acceptable or not gets a little bit blurred when you're feeling like an absolute god after a killer bench press session in the gym. But making out like he sent that pic as "nothing more than a joke"? Come on buddy, you were trying to get in her pants. 100%. Which might've been excusable in another context that didn't involve her applying to help out with the mental health organisation you'd set up. You live and you learn.
For the time Tyson Fury stopped a stranger from committing suicide by taking him on a 3-mile run, click HERE.