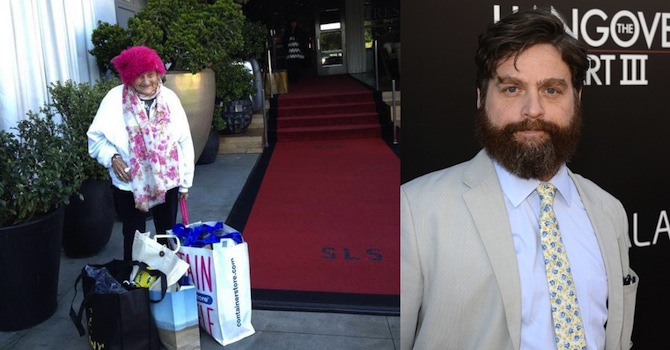 The cute, chubby, beardy fellow we know from Hangover (and more importantly other things that isn't the Hangover), is a bloody lovely chap.
Turns out that back when he was fairly unknown, he made friends with a laundromat volunteer named Mimi. Like something out of Bored To Death, he made good friends with her while frequenting the laundromat on a regular basis.
He lost contact with Mimi and moved on. Unfortunately, during his success Mimi met some bad fortune and lost her home, but she was lucky – Zach found out and got back in contact. He treated her by renting a one bed flat, and paying the rent + bills. Fucking A.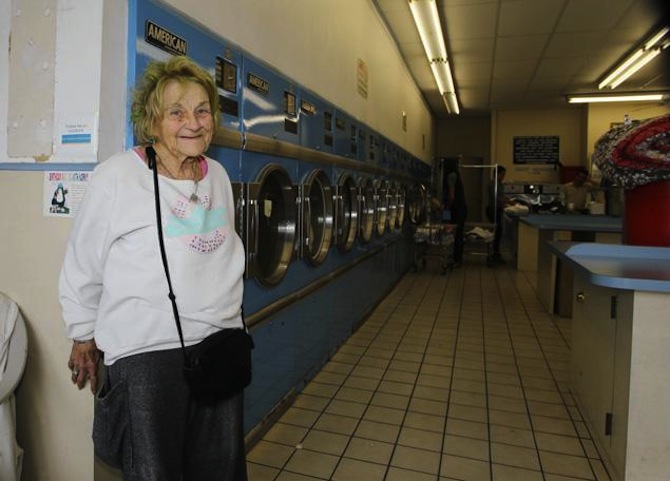 He also occasionally takes her to red carpet events, where she claims people often mistake her for his 'girlfriend'. WHICH IS GODDAMN LOVELY.
She still works at the laundromat, as the eccentric old woman she is, making people smile on a daily basis. This is wonderful. Look, a happy article. Smile guys, go on. It won't hurt.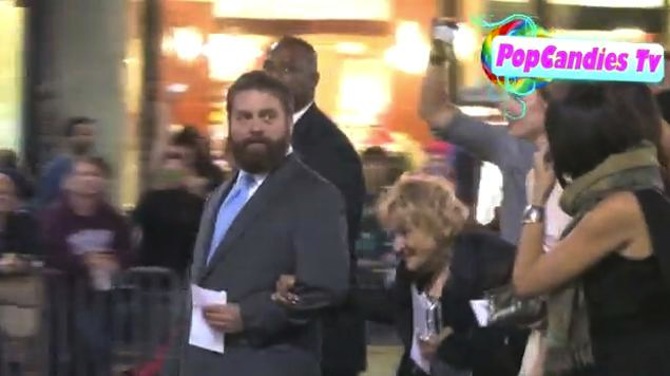 ☛Check This Out: Oscars Review 2012 – Pranks, Special Thanks, And A Very Little Tom Hanks
☛ More Stuff: Alki David Farts Into Microphone On Red Carpet