Have you ever been completely wasted and sent somebody a Whatsapp message that you instantly regretted?
Featured Image VIA 
I'm fairly certain that the answer is a resounding yes, but that might be a problem of the past  – provided you're quick – with the news that Whatsapp is going to roll out a new feature that allows you to edit or even delete a message after it's been sent. The only catch is that you can only do so before the recipient has read it, but any option to limit my regret is going to be welcomed with open arms.
In any case, if they've already read it then it doesn't really make any difference if you edit it or delete it – they're probably still going to remember it aren't they? Here's a screenshot of what the option will look like (sorry about the watermark):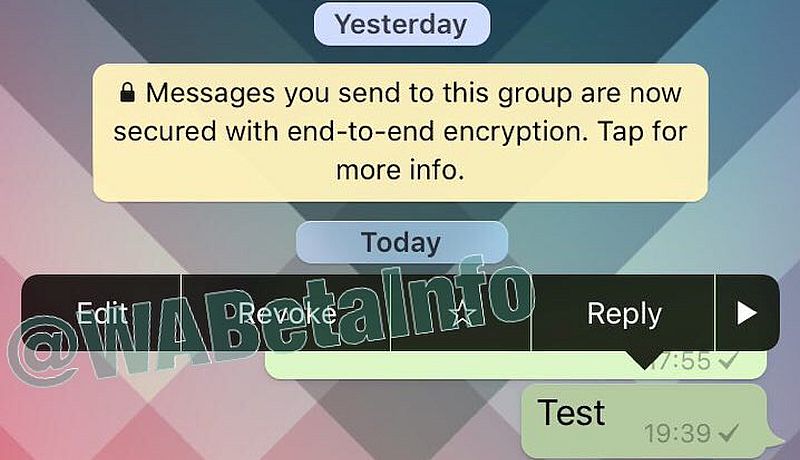 Apparently this feature is already available in Whatsapp's iPhone beta version, but it's disabled by default, so you just have to go into it and turn it on manually. I haven't tried it out yet at the time of writing, but it might be something you want to check out ASAP as I'm sure there are going to be some big nights over the Christmas period where you're probably going to say something you regret. No news yet on when the option will be available on Android but I'm sure it won't be long.
For more Whatsapp hacks, here's how to turn off the blue ticks. Useful.