Those blue ticks on WhatsApp always blowing your cover? Not to worry — there's now a way you can switch them off and never have to worry about what you're reading ever again.
Featured Image VIA
One thing you could do is switch your phone to "Airplane Mode" before opening the message. WhatsApp will continue to show two grey ticks (just make sure you close WhatsApp before switching off Airplane Mode).
If you'd rather get rid of the blue ticks completely, all you have to do is turn off read receips permanently.
Open WhatsApp, go to Settings, select Account and Privacy, then switch off Read Receipts — easy.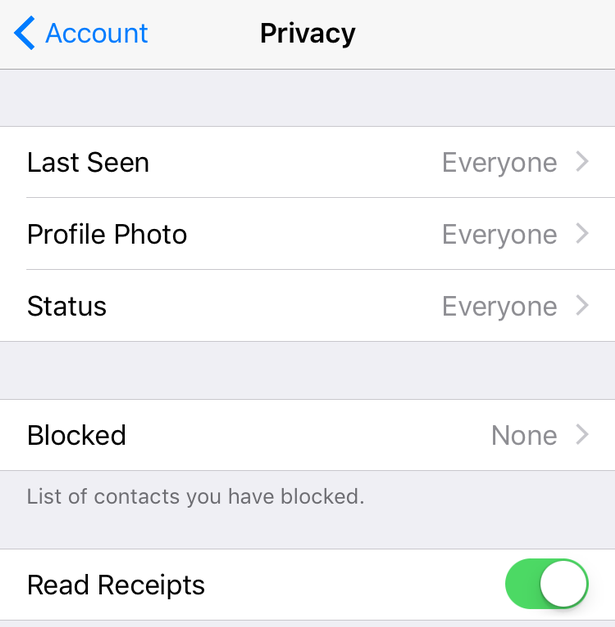 Remember though — this also means you won't be able to see read receipts from your friends either. Well you can't have it all can you?
You might also want to know how to turn off the low-key iPhone feature that's using up all your data allowance.