Trey Parker and Matt Stone have thrown out some absolutely banging entertainment over the years. Aside from South Park, which will never get old, there's been Team America, Orgazmo and The Book of Mormon.
But I have to say, one of their best has and always will be the cult classic: Cannibal! The Musical. If you haven't seen it then you must go now. Made back in 1993 before the pair had risen to fame, this film pretty much watches like a long episode of modern South Park. It's set in 1873 and is about a minor who survives an expedition gone wrong, where he ends up getting a taste for human flesh on the way.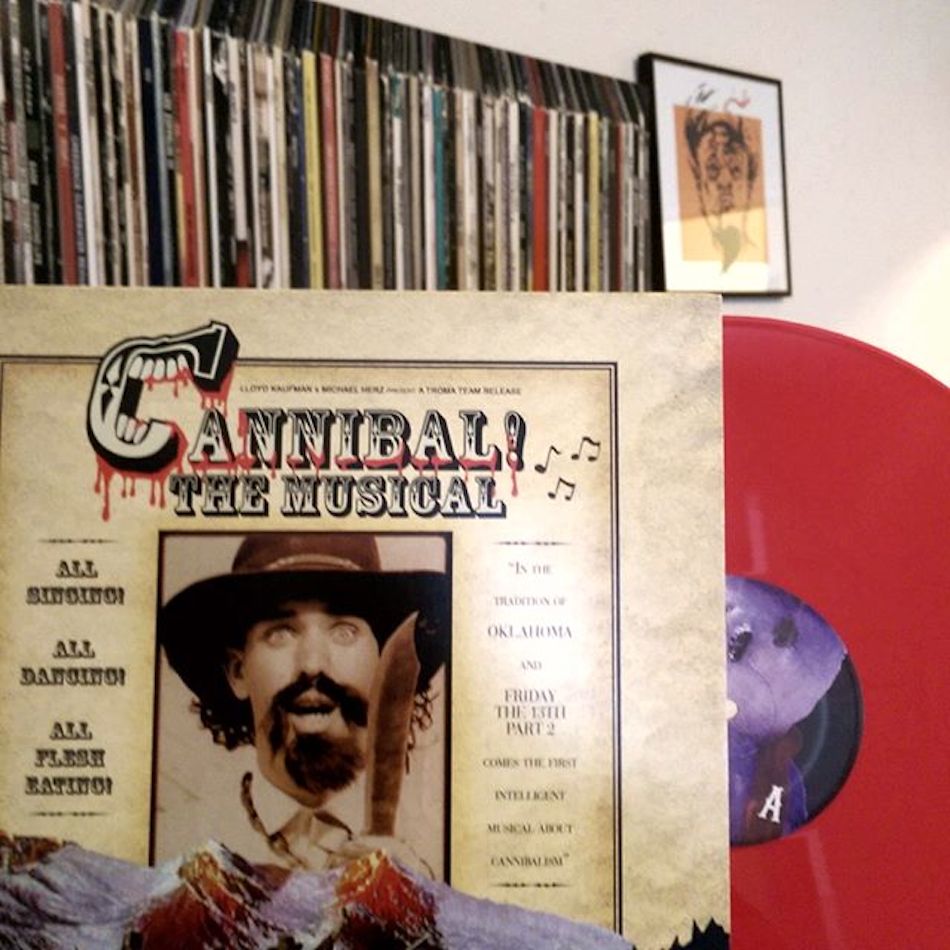 For those of you who have seen it, you will know that probably one of the best aspects of this film is its soundtrack. From 'Let's Build a Snowman' to 'That's all I'm asking for' and who can forget 'Shpadoinkle'.
And now it looks like you can buy a limited edition copy of the soundtrack on Vinyl for £31. But you've got to be quick as there are only 1000 copies (at most 999 as I just got mine) and chances are they will sell out pretty fast. You can get it here.
This is definitely a record you want in your collection, especially if you are a Parker/Stone fan. When it arrives in the post, you know it's going to be a shpadoinkle day: