A woman who ordered a set of drawers online is scared for her safety after the delivery driver saved her number and sent a text to her afterwards.
Featured Image VIA
24-year-old Alena Faulkner from Crawley, West Sussex, used the Yodel delivery service when she bought the storage units off eBay. The order was pretty big so it arrived over 2 days and was delivered by the same driver both times.
I guess the driver took this as some kind of sign from Cupid and saved her number in his phone, before texting her the following week.
Here's their exchange: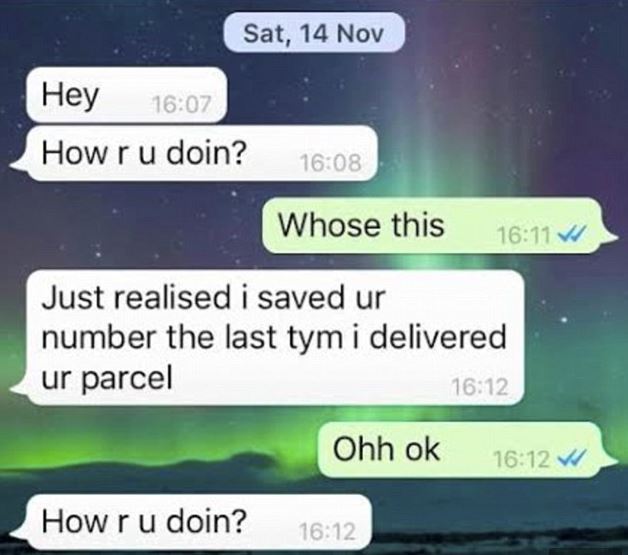 "Ohh ok" — brutal.
Alena contacted Yodel and complained about him. They got back in touch and said no problem, we deleted your number off his phone. Alena's just a tad concerned that this isn't a sufficient reaction/punishment from them, all things considered.
It's not professional for Yodel drivers to use their service as a dating site. It's completely illegal and against the data protection act.

Yodel agreed he was wrong and emailed me back to say that they'd spoken to the driver, took my number out of his phone and that the next time it will be a different delivery driver who comes to my place. 'But the problem is they just took his phone and deleted the messages and put him on a different route.

He was trying to hit on me — otherwise he would never have messaged me a week later. It's really made me worry — that man knows where I live.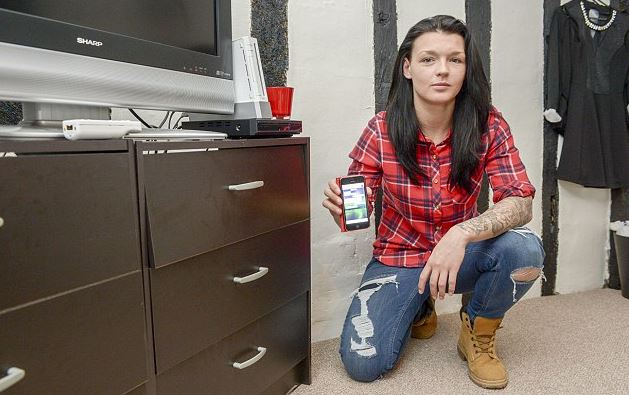 Image VIA
Well, she's not wrong — that's a pretty creepy thing for a delivery driver to do. Still, I don't think he's trying to kill her so she should calm her tits on that one. It kind of reminds me of that Starbucks employee who tried to chat up a customer by writing that message on her cup. He was just using his position to his advantage to let the girl know she was cute, and ended up getting Internet-shamed for it. I guess this is the Yodel delivery driver equivalent? My advice is just drop a hint at the door next time you're delivering package, saving a customer's number and What'sApping them later is taking it just a tad too far.
Spare a though for professional violinist Mia Mastumiya though – she recently shared 10 years worth of perverted messages guys have sent her online.