Who remembers X-Pac? The annoying one out of DX with probably the gayest finishing move in wrestling history. The Bronco Buster involves knocking your opponent down against the turnbuckles, then taking a run up from the opposite corner of the ring and jumping balls-first into their chest, repeatedly jumping up and down and grinding your dick in their face, effectively riding them like a  'Bronco'. Maybe not the most physically painful move in wrestling but definitely one of the most psychologically damaging.
☛ More Pro Wrestling Madness: Hulk Hogan May Have Leaked His Own Sex Tape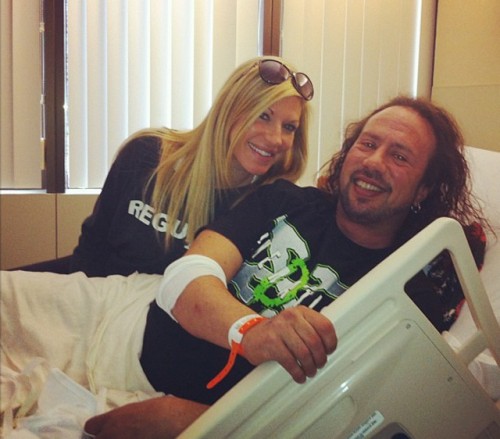 40-year-old Sean Waltman a.k.a X-Pac hasn't been seen in the big leagues for a while, but he's still doing his thing on the independent circuit. Last Saturday he went for the Bronco Buster, except his opponent moved out of the way and X-Pac went flying into the ring post crotch-first, tearing his anus open. Blood started leaking out of his butt hole and when it wouldn't stop, he went to the doctors and had emergency sphinctroplastry, which sounds like a totally horrifying procedure.
It can't have been the first time this guy has experienced rectal damage, considering he used to date the terrifying Chyna.
Here's X-Pac during more lucrative times, giving The Rock a taste of the Bronco Buster:
☛ More Pro Wrestling Madness: Former WWE Superstar Saves Mother From Burning House By Uprooting A Tree
[yframe url='http://www.youtube.com/watch?v=1GGwOxhkoP4′]