Kane has been in the WWE for what seems like forever, but it turns out that he might be hanging his boots up in 2018 as he has his sights set on a mayoral run in the neighbourhood he now resides in: Knox County, Tennessee.
Featured Image VIA
Here's what Glen Jacobs – that's what Kane's real name is – had to say about the matter: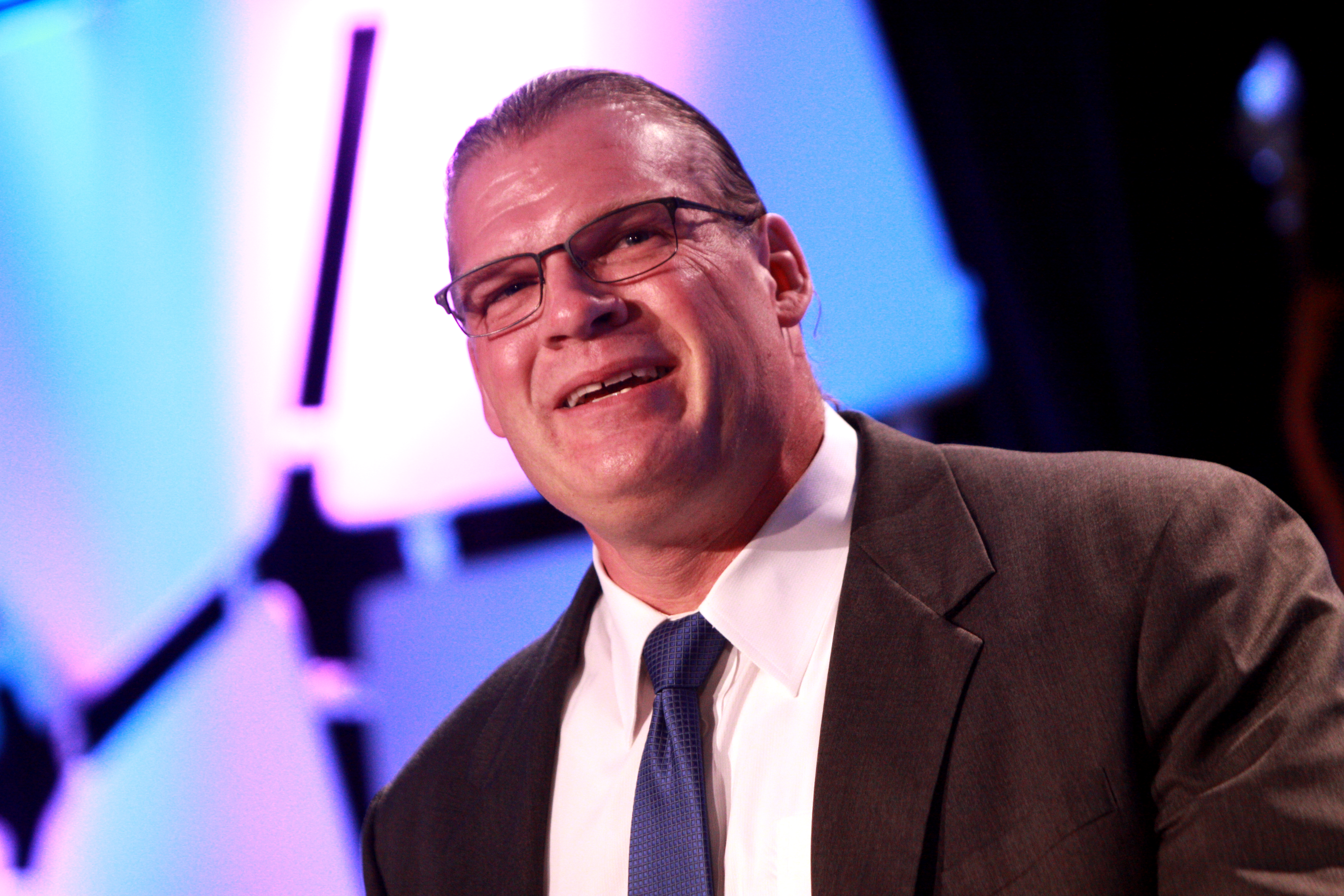 Yes, I've talked about it with some folks but there's nothing too solid yet.

Mayor Burchett's term is coming up and I think he's been really good for Knox County.

I think the most important thing is I care very deeply about this community, like a lot of people do.

And that's the only reason I would consider getting into any sort of government because I do care very deeply.

And I think it's incumbent upon people who care about the communities to try to make a difference.
Sounds like a great guy for a politician, even if he is running as a Republican. Although it might sound ridiculous that Kane could end up becoming the mayor, it's not actually that stupid as Jesse 'The Body' Ventura actually became the governor of Minnesota for five years at the turn of the millennium and Arnold Schwarzenegger of course was the governor of California. It just goes to show that Americans love their larger than life personalities and to be honest I would fully expect Kane to win if he thought it was a good idea to run.
Here's hoping we get to call him Mayor Kane though and not Mayor Jacobs. It sure beats his other gig of selling life insurance anyway.