Dana White was forced to postpone all UFC cards indefinitely last week, but for some bizarre reason the WWE was last night deemed an 'essential business', meaning Vince McMahon will continue to run televised shows during the coronavirus lockdown period.
Featured Image VIA
Here's what Florida's Orange County mayor Jerry Demings had to say about it, as reported by Wrestlezone:
Originally, they were not deemed an essential business.

With some conversation with the governor's office regarding the governor's order, they were deemed an essential business.
Live look at Vince McMahon right now: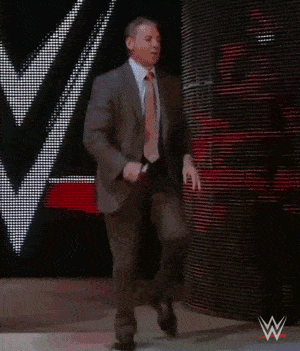 What makes this even crazier is that it's been reported (by Pro Wrestling Sheet and elsewhere) that a WWE performer has tested positive for coronavirus. Not to worry though, because WWE is 'like a family' and will deal with it themselves. Um, what?
No. He acknowledged that WWE had a positive test of a performer recently, and suggested that WWE is "like a family", and that they'll be self-policing themselves.

— Harry (@harryaaron) April 13, 2020
Before they were deemed an essential business, WWE had been pre-taping shows at their performance centre in Florida with no crowd, which was just plain weird and made for the strangest, most anticlimactic Wrestlemania in history the other week. But starting with WWE Raw last night, they've now returned to live programming, though thankfully without the live audience.
I would just love to see this Florida mayor or Donald Trump or even Vince McMahon or Triple H explain how exactly WWE is 'essential business', especially when it's happening in an empty warehouse. Then again if you really thought Vince McMahon was going to let a worldwide pandemic shut down his circus after all the shit he's pulled in the past, then you really don't know Vince McMahon at all.
Meanwhile, at least The Rock is following quarantine guidelines, and putting out adorable videos with his daughter The Pebble as well.