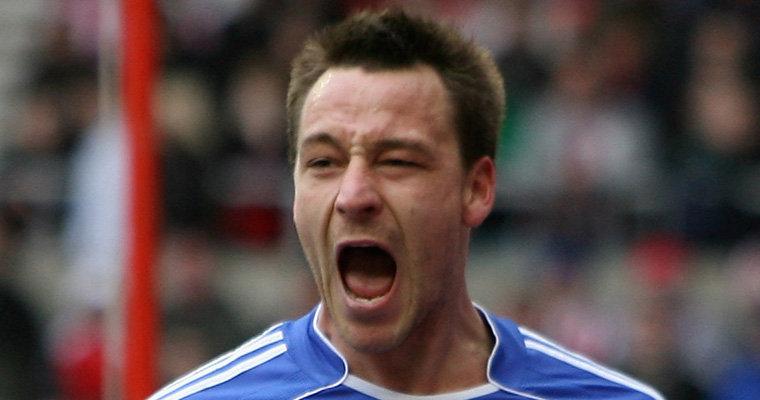 It's important to have a little perspective. Sure, John Terry is almost certainly a total prick – although he can afford lawyers that can convince any court in the land otherwise – but he's far from the worst of the already rotten bunch that make up the cream of professional football. Chin up, Chelsea fans! The rest of you, hang your heads.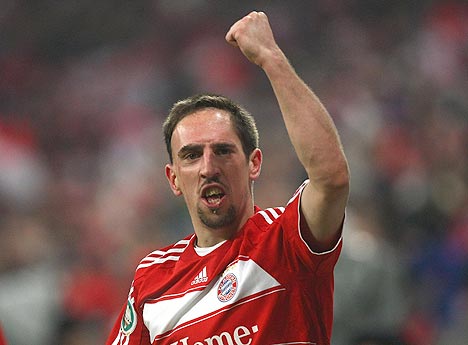 1.  Franck Ribéry
Mentored by Zinedine "Head Trauma" Zidane, a man no stranger to controversy, Ribéry was involved in a sex scandal that's basically the mirror image of Wayne Rooney's penchant for granny-bashing (or "grashing", a term I have just coined). It's probably easier to count the amount of footballers who haven't spent a week's wages at the knocking shop,but it all went a bit Berlusconi for Franck when it was revealed that the prostitute he frequented was underage. As of last November the Bayern Munich player has been trying to get his charge of "solicitation of a minor prostitute" overturned because he didn't know she was underage, your honour, he swears! France, eh?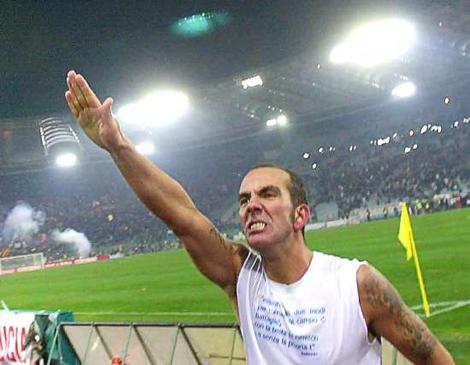 2. Paolo Di Canio
The retired West Ham striker and current Swindon Town manager won the FIFA Fair Play Award in 2001 for opting not to score against Everton because their goalkeeper, Paul Gerard, was lying injured on the ground. What a dick! Wait. Weirdly, Di Canio is an avowed fascist – as in, he has openly said he thinks Mussolini was a  top bloke (or words to that effect) – and frequently gave the Hitler salute to fans when playing for the unfortunately-initialled S.S. Lazio. Swindon Town lost £4,000 of financial backing when Paolo was appointed manager.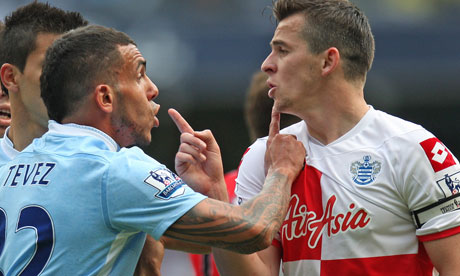 3. Joey Barton
This probably doesn't need explaining, does it? Despite having the most patient/ingenious PR guy in the world – or at least one with a decent record collection and a library card – the true scummy nature of Joey Barton is irrepressible! In the past six years Joey has served six months in prison for common assault and affray, four months for an assault on then-team mate Ousmane Dabo, and has been charged with violent conduct by the FA three times, the most recent of which (at the end of last season) has him effectively out of QPR. And if QPR don't want you, you must be doing something pretty special in the realms of dickishness.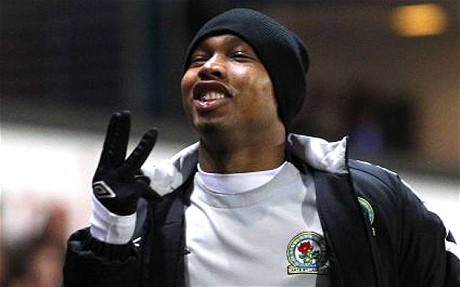 4. El Hadji Diouf
I mean, he plays for Leeds. Isn't that enough? Okay, when playing for Liverpool he spat on opposition fans more than the pitches' sprinklers – including an 11 year old kid in Middlesbrough – he took the piss out of Jamie Mackie when the latter was lying on the pitch with a broken leg (which is something that doesn't get you the FIFA Fair Play Award), he's got something against having a licence when he drives. This April he was arrested during a nightclub brawl, but that was probably just his Leeds initiation.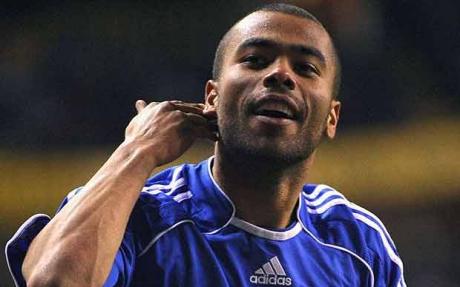 5. Ashley Cole
Does anybody like Ashley Cole? The man defended John Terry, for God's sake. I bet his Mum pretends not to recognise him when they pass in the street. Maybe his most ridiculous act of dickery (his most recent anyway) was when he shot a 21-year-old work experience kid with an air rifle at Chelsea's training ground. From five feet away. Apparently he didn't think the gun was loaded. Lee Harvey Oswald should've thought of that excuse.