Arturo was dubbed the world's saddest polar bear as he lived in the same zoo in Argentina for the past 22 years until his death at the age of 30 over the weekend.
Featured Image VIA 
Over a half million signatures had been obtained petitioning for him to be moved to a zoo in Canada where he would have had access to better facilities and other polar bears. Unfortunately, the Argentinian zoo was unwilling to sanction the costs of this operation and they were also worried about the fact that Arturo would be too old to travel such a distance. He was approaching 31 at the time of his death, which is said to have been a result of complications allowing for his old age.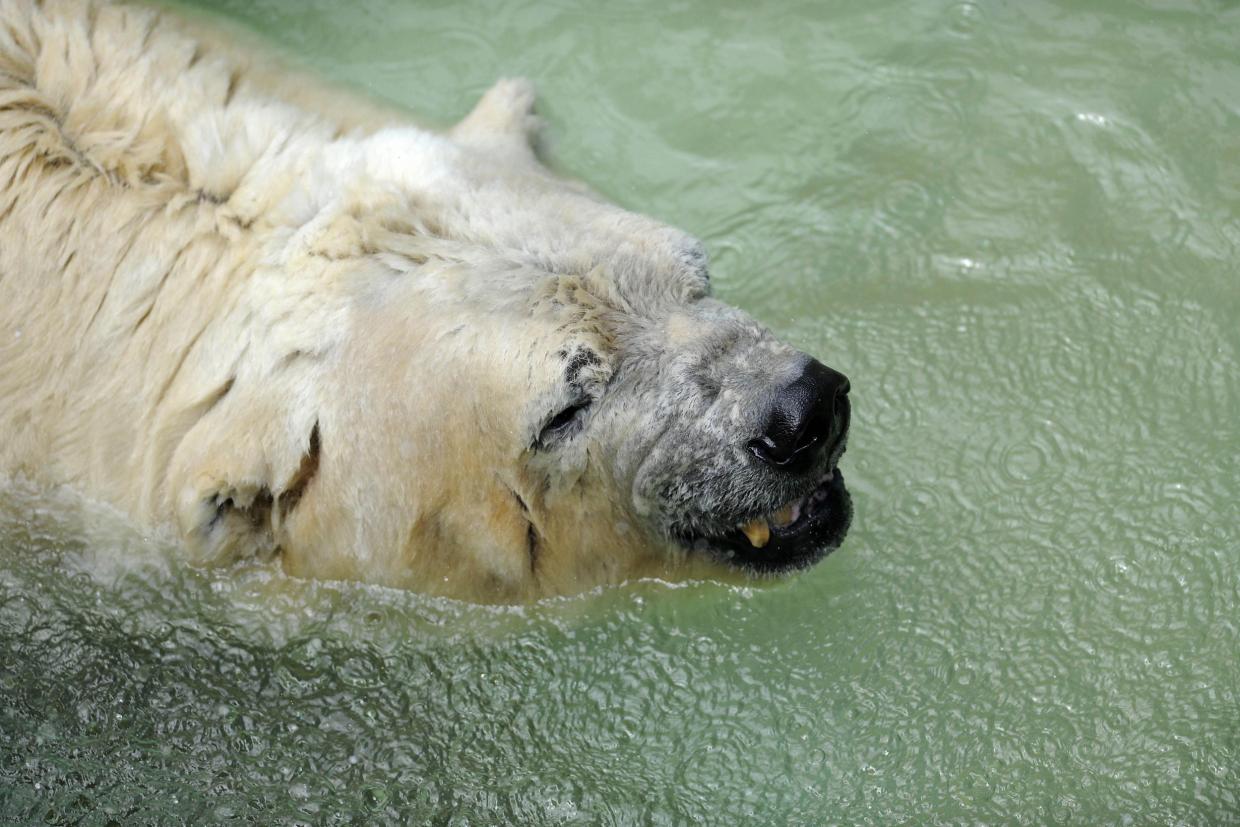 Greenpeace cited Arturo as an example of how Argentina's zoos did not treat their animals correctly and made them subject to inappropriate conditions. The Buenos Aires municipal zoo is an ecological park for various animal species, but there are still several zoos such as Arturo's where animals aren't treated all that well in. They really need to sort that out and hopefully Arturo's death will raise some awareness of that.
Arturo was Argentina's only polar bear so there's no chance of his depressing existence being repeated any time soon. Here's a terrifying video of a polar bear attacking a human in its natural habitat, which shows you just how monstrous these guys can be in comparison to poor Arturo.