To most young folk the act of gurning refers to the uncontrollable mouth movement caused by certain drugs. It's an unfortunate side effect of certain illegal substances and one that there is really no cure for. Other than maybe chewing a bit of gum.
Images VIA
Gurning didn't always refer to this sort of side effect though. In certain sections of the UK, the word gurning actually refers to a far weirder prospect.
Every year, the small town of Egremont in Cumbria plays host to the ugliest competition known to man: The World Gurning Championships.
It's a contest with a history dating back to 1267 and one that invites one and all to come along and essentially try and pull the ugliest face known to man.
The contestant who managed to pull off the most repulsive "gurn" takes home the trophy, with a men's and women's title up for grabs.
Contestants are required to put their head through a special ceremonial horse collar before attempting to "snarl like a dog, look savage, distort the countenance" via the art of the gurn.
There are other rules to the competition of course: no makeup is allowed but manipulation of false teeth is apparently encouraged.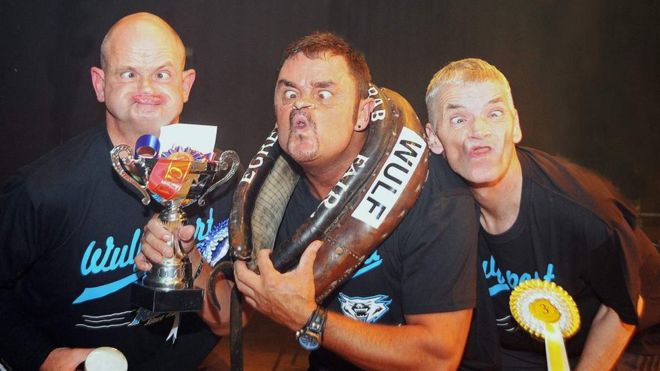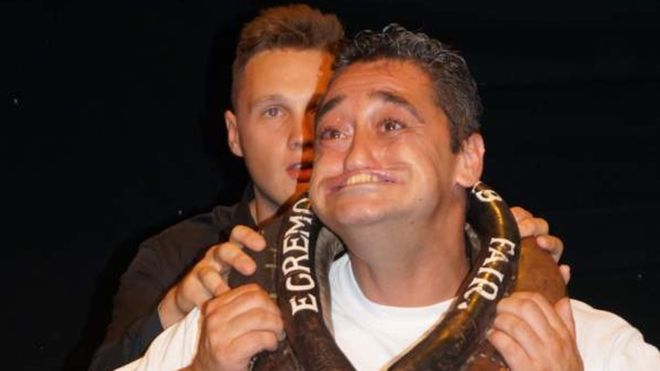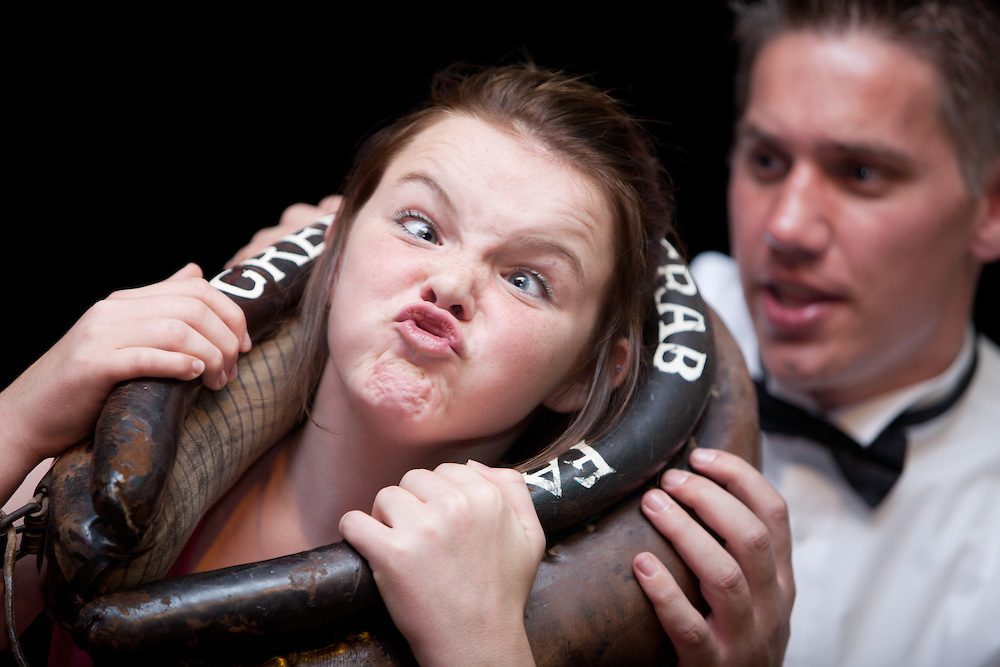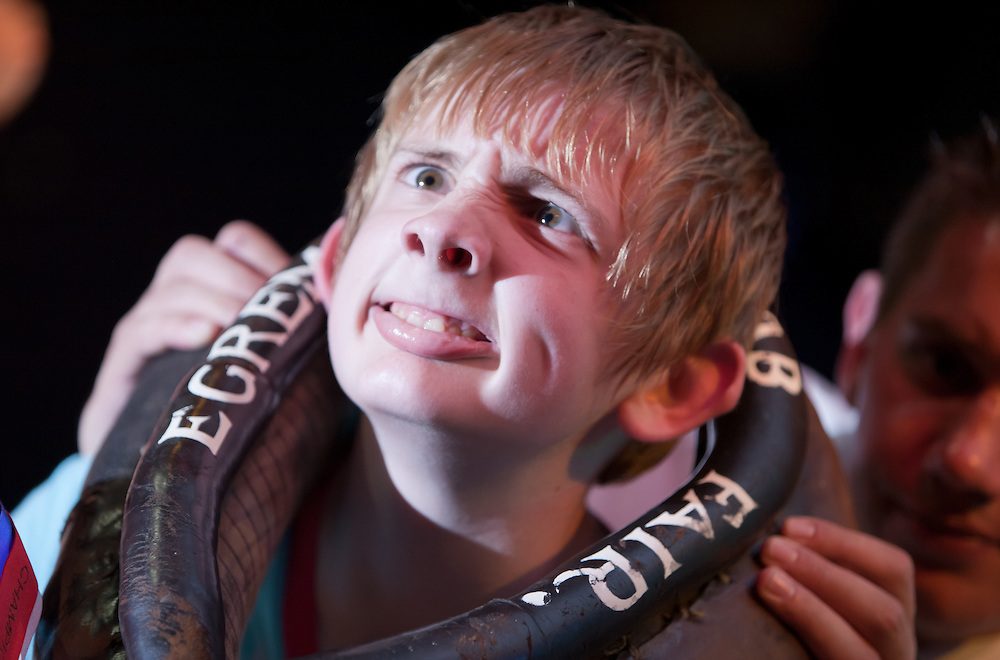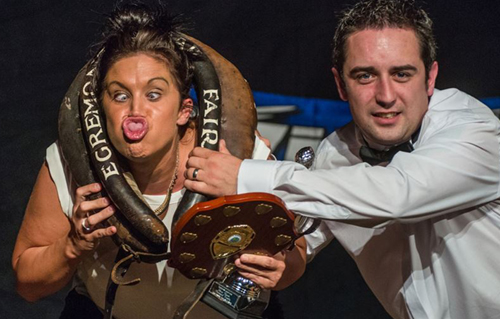 It's a sport that always attracts plenty of local interest and one that even has its own equivalent of darts legend Phil "The Power" Taylor. His name is Tommy Mattinson and, to date, he's taken home the World Gurning Championships a whopping 16 times.
The World Gurning Championships is taking place on Friday, September 15, meaning it's too late for anyone to enter the 2017 edition.
However, if you fancy yourself as a gurner of the highest order, this could be the perfect opportunity to put those skills to good use.
Just don't go taking any performance enhancing drugs beforehand!