It's an age old question of whether you should open your mouth and say something during sex – and then once you do just exactly what you should say. To help us out, the guys over at Forktip decided to survey 5000 adult women to find out just what kind of dirty talk turned them on in the bedroom.
Featured Image VIA
Everyone knows that complete and utter silence is a major turn off for girls (at least I hope you know that by now), but it's probably best to know who you're sleeping with in order to gauge what you say to them and whether it's going to succeed in turning them off or turning them on. Forktip found the following three statements were the top three answers in their survey though, meaning generally these are probably going to be your best opening gambits:
Makes me call him daddy

Tells me how tight it is

Tells me how much he's enjoying it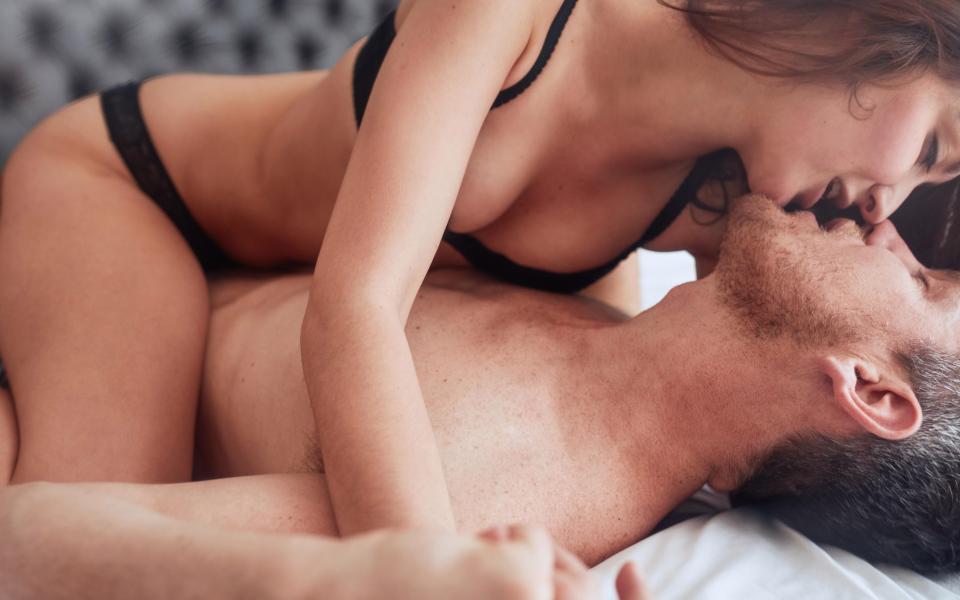 Now obviously it's important to remember that this is a sample and that not everyone is going to respond the same way to asking them to call you daddy, but I think you should be OK with leading with the other two. The Metro decided to go a step further and also found out the following results:
Nothing, just moan a bit.

Ask me if I "like that". I don't know why but it's a massive turn on

Call me a slut/whore/bitch

I like it when they order me around

Call me dirty

Compliments on my body!

Tell me all the stuff you want to do, even if we don't actually do it. Like, really dirty stuff

You're so wet

I like the whole "you feel so good" thing

Being called a good girl is THE hottest thing ever

Come for me
Well, all that really served to confirm was that every woman is different and they all like different things and there's no magic formula that's definitely going to turn every single one of them on. Back to trial and error until I find something that works I suppose – great.
For more of the same, check out women giving advice to guys on how to get laid on the first date. Very useful information.