Normally when you have an allergic reaction to something you feel kinda sick and maybe puke or might get some swelling, but I've never heard of someone's head doubling in size.
Images VIA
As you can see above though, this is exactly what happened when 19 year old Estelle from Paris tried to dye her hair with a home dye kit. Initially her scalp started to itch and it was difficult to breathe, but she popper a couple of antihistamines and went to sleep, only to find that when she woke up her head had ballooned to almost twice its original size.
Estelle rushed herself to hospital where it was found that her head had swollen to a 63cm diameter. That's massive dude. The doctors were able to determine that she suffered an allergic reaction to the chemical paraphenylenediamin (PPD) and give her the necessary antibiotics to get her head back to normal. Phew.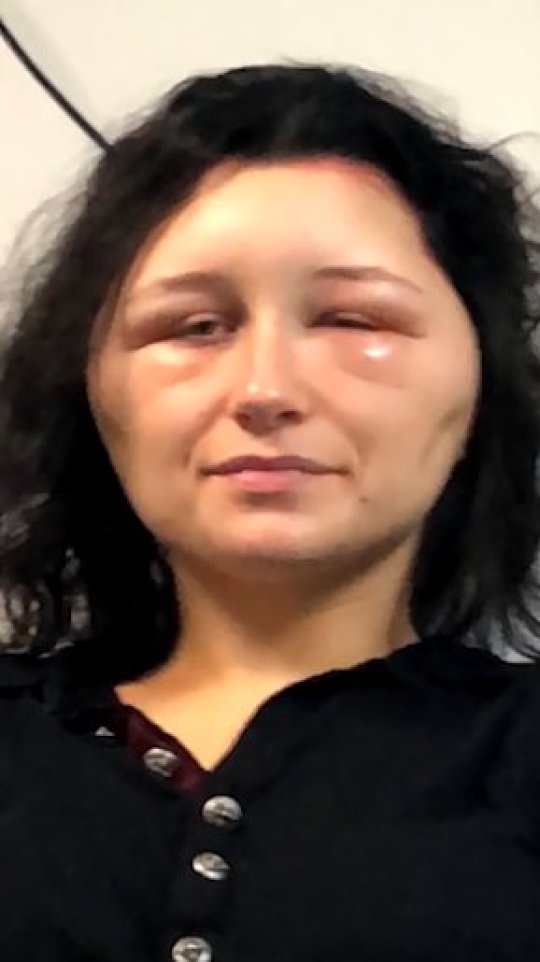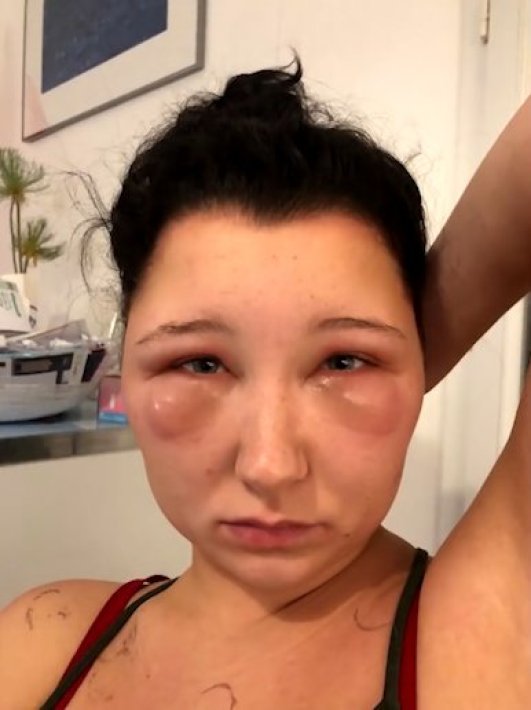 She had this to say about her ordeal:
I could not breathe, I had a light bulb head.

I almost died, I do not want it to happen to others.
Or maybe that she actually needs the money so she can buy some hair dye that doesn't have PPD in it hey? Either way we're glad she's OK and also present you with this warning – make sure you use the test patch and wait 48 hours before dying the rest of your hair. Estelle only waited 30 minutes and look what happened to her.
For more of the same, check out this woman who got vegan tattooed on her forehead. Almost as bad as having it grow to double in size.