A man took the term slamming ass to a whole new level when his girlfriend's arse cheeks literally exploded on him during a rampant sex session.
Featured Image VIA
19 year old Sean Williams was doing the do with his lover, 26 year old Tamela Martin, when things went sour very quickly:
I asked him to stop because something didn't feel right. We was doing it and then he flipped me over and began to tear it up from the back. Asked him several times to be gentle, then I began to beg him to stop. That's when he started going harder. I felt pressure building up in my booty and it felt like my booty was tripling in size, I felt the skin stretching. It was a pain I never experienced.
By the way, she had a butt injection to make her backside look more voluptuous. After those two meaty globes popped inside her skin, Martin was rushed to Grady Memorial Hospital.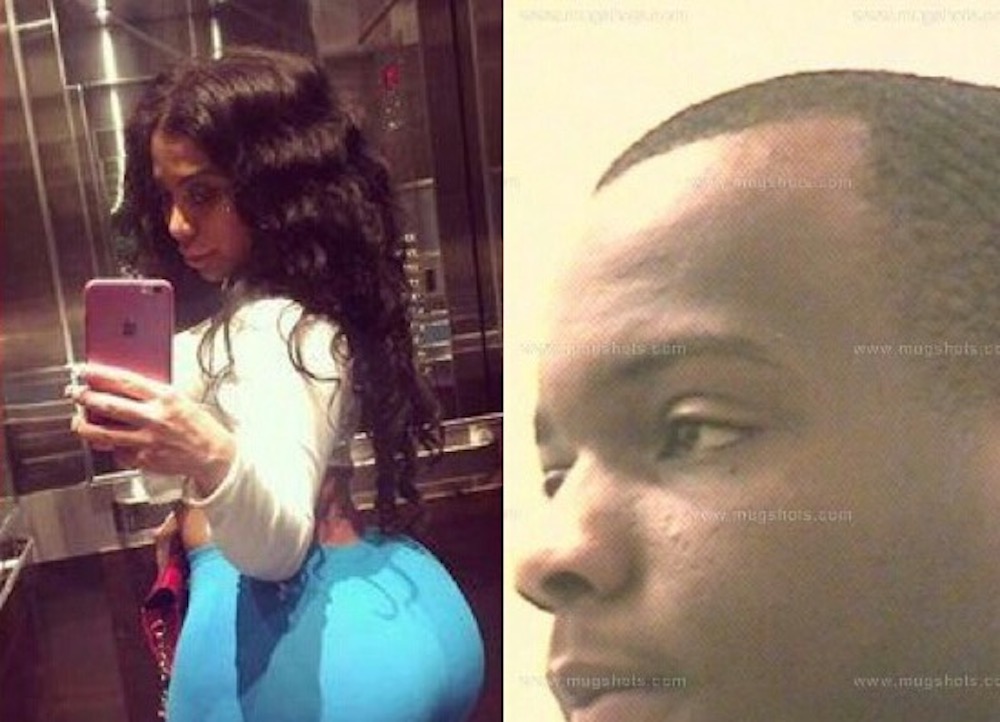 As if things weren't bad enough, in a bizarre twist of fate poor old Sean is now being charged with sexual assault – he must feel like he's hit rock bottom (pardon the pun). I wonder if this was going through his head at the time…
Featured Image VIA
Officer Doug Davis of DeKalb County Police Department said:
Even though she knew the risks, Sean Williams was still arrested because he was asked to stop and he disregarded the victim's request. This has got to be the strangest assault case I've encountered.
And this is what one of Sean's relatives had to say:
HE IS THE FIRST DUDE TO GO TO JAIL FOR BUSSIN A B*TCHES @SS, I MEAN HE LITERALLY BEAT THAT @SS FLAT HE MUST HAVE BEEN SLAM F*CKING HER, I HOPE THE JUDGE GOES EASY ON HIM.
Potentially doing time for accidentally blowing up an arse with your pelvic thrust does seem a little harsh, especially given the fact that Hardy knew the risks. Maybe I'm wrong. Anyhow, it's not like he had a three way with his two pet dogs or anything.