A 21 year old woman named Miranda Johns from Naples, Florida has been arrested and charged with three counts of engaging in sexual activity with a dog.
The police became aware of what Johns was up to when investigating another unnamed man about a sexual battery case involving Johns. During the interview, the man denied battering Johns and instead showed police a video that she had sent him of her 'engaging in oral sex with two dogs'.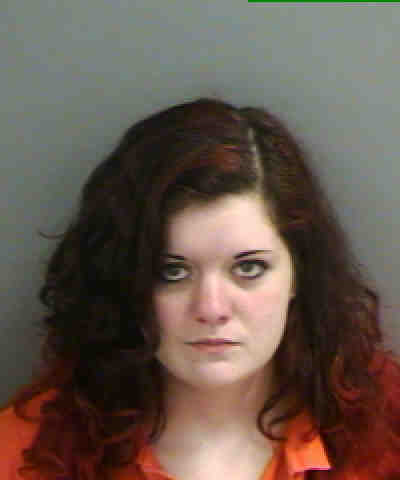 Images VIA
I'm not entirely sure of the details of that because it can clearly mean two things and I don't realy want to think about either of them – not sure which one is worse to be honest. Johns had also sent the unnamed man sexts of the incident, if you could even describe them as sexts because I thought they were supposed to be at least slightly sexy. These definitely aren't, unless you're a fucked up freak who is into that kind of stuff, which I guess these guys are.
Johns is currently on a $6000 bond from Collier County Jail and expected to wind up in court soon. She's probably going to jail too because there's video evidence of her giving her dog a blow job so there's no way she's getting out of it.
The real question though is why do people keep doing this? Do you think it has anything to do with that girl's video that went viral where she lists the reasons it's a good idea to have sex with your dog?