A client is positively fuming with a salon after a treatment which she says left her with the 'world's shittest eyebrows'.
Featured Image VIA
Melissa Ryan, 21, from Kent, visited Cavendish Aesthetics to get lip fillers but says she was pressured into getting her brows laminated (whatever that means) by a member of staff who 'wasn't fully qualified'.
Well they ended up doing an absolute number on her eyebrows and so Melissa went online and let everyone know about it. The salon owner, Amanda Cavendish, has now spoken out against the 'constant barrage of abuse' she's received in response – apparently more than 700 messages giving her grief over Melissa's eyebrows.
Melissa told Kent Live:
My eyebrows were completely unsatisfactory and nothing like the photos that are advertised on social media. I was left looking like I complete fool. I probably could've done a better job myself, blindfolded.
Here's what Melissa's eyebrows look like normally: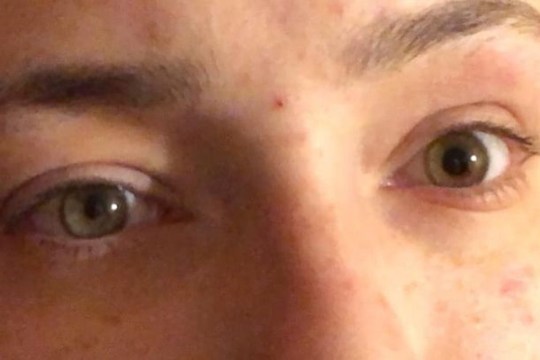 I literally came home and cried, this has made me feel even worse about myself and my appearance.

I was allowed to leave the shop with my eyebrows in the worst state possible, people in public were staring at me and laughing at me, it was so embarrassing!
She says she called up the salon to complain after getting home but wasn't happy with how they spoke to her. She then started texting salon owner Amanda who offered her a £25 refund: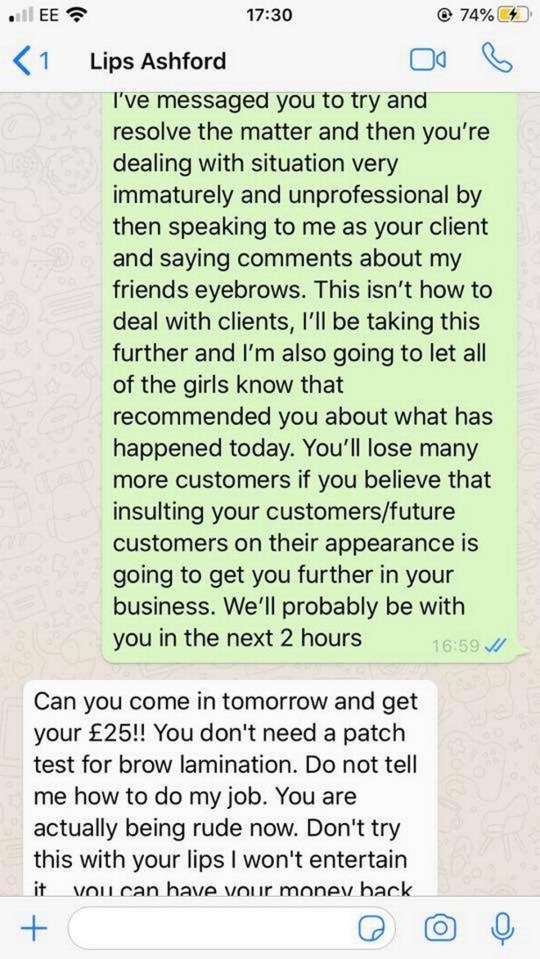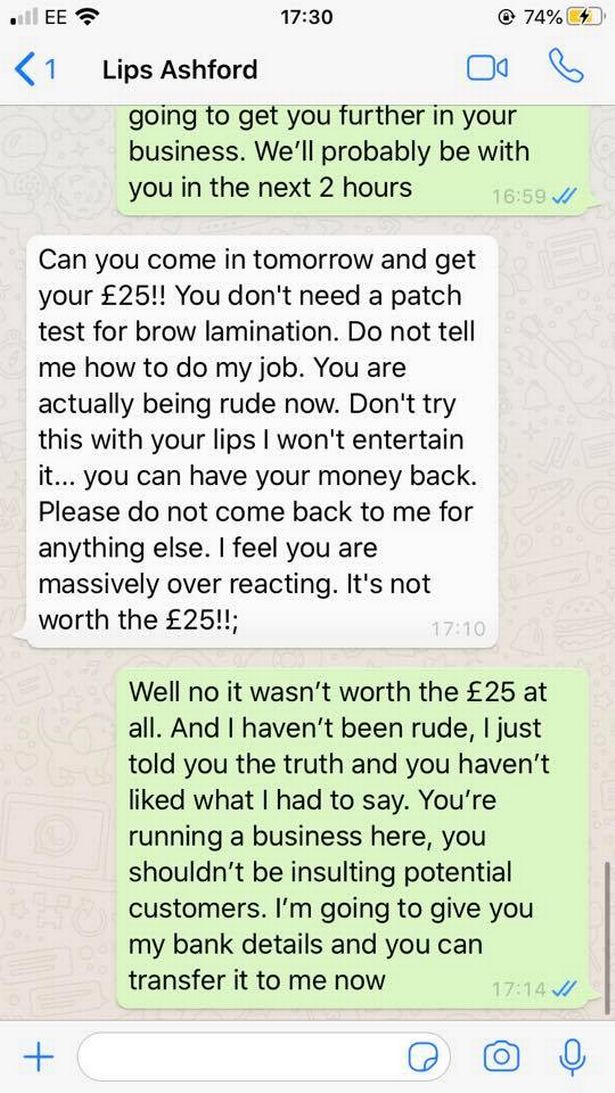 Defending her business, Amanda told Kent Live that Melissa's treatment was done by someone in training (which Melissa denies):
All I said at the time was, "we do brow lamination, you've got lovely big brows, would you like to have your brows laminated?"

I explained that we were looking for models at the moment, for someone in training, and asked if she would be happy to help. She said "go on then" – those were her words.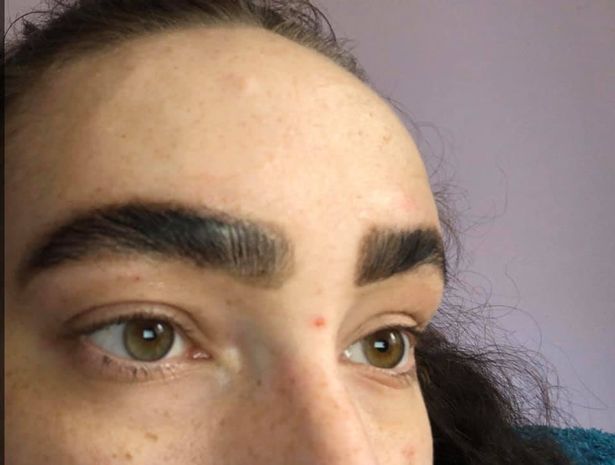 Hmmm. Who to believe? Melissa's eyebrows do look an absolute state to be fair and the salon is obviously responsible for that, but at the same time Cavendish Aesthetics has 4.7/5 stars on Google – nearly a perfect score! Though looking through it quickly Melissa hasn't left a review yet – too busy moaning about it online and trying to get her £25 back.
The key detail seems to be whether a trainee did Melissa's eyebrows, which Amanda says she agreed to. Couldn't Melissa just name/point out the person who did her treatment and then we'd figure out how long she'd been working there? Maybe that's her next move here. We'll have to wait and see.
For the woman who was left with four eyebrows after permanent brows were tattooed in the wrong place, click HERE. If you want to follow Melissa on Instagram, check it out HERE.