A London woman rubbed her used period pad across a hospital door and yelled 'there's your coronavirus' after exposing herself to an NHS worker in a blind rage.
Featured Image VIA
Cornelia Azariah, 31, lost the plot when she was told she could not be seen by A&E at Royal Brompton Hospital in Chelsea, London (they don't have an A&E). According by Metro, she shouted 'get a look at my pussy' as security guard Mouhammed Nourine tried to get her off the premises.
She returned moments later with a used sanitary pad and rubbed it all over the hospital door in front of horrified patients and staff while screaming 'there's your coronavirus for you guys'.
She was then put in the back of a police van, where she called PC Aleisha Dixon a 'white n*gga c*nt' (how does that even make sense?) and threatened: 'I will spit on you, I will smash your head in.'
To top it all off, she showed up at Westminster Magistrates Court in a prison tracksuit, without a lawyer, and refused to enter pleas for two counts of assault, exposure, racially aggravated harassment and criminal damage.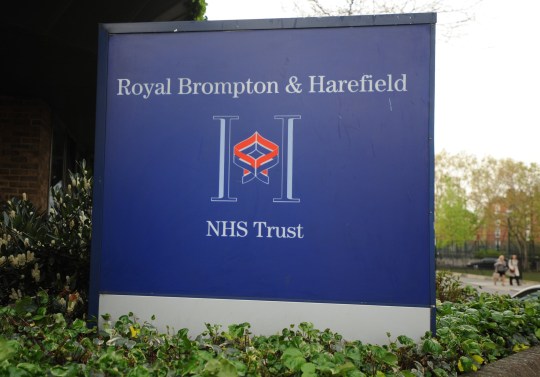 Obviously the last thing the NHS needs right now is lunatics like this running around their hospitals and smearing period blood everywhere while ranting about coronavirus, so at least there's one less of them to worry about now.
The weirdest part is how she went into total meltdown at being told there was no A&E at Royal Brompton hospital, when she could have just got her Google Maps out and found the nearest one… 4 minutes away at Chelsea & Westminster: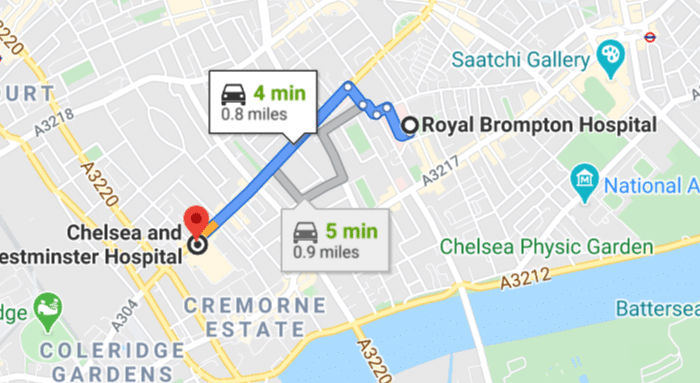 But nope, she went into a full-on rage that somehow compelled her to remove her period pad from her vag and cause an absolute scene with it. Come to think of it, I guess the fact she was wearing one at all makes her outburst at least somewhat explainable.
For more on how criminals are using coronavirus as a weapon against police, click HERE.