You kind of expect everyone to be banding together and doing everything they can in order to help out with the Coronavirus pandemic at the moment – even if that just means staying indoors and self isolating – but it turns out that there are actually a bunch of people out there trying to make the situation worse.
Images VIA 
That can be seen in the fact that there have been a number of disturbing reports emerging from all over the country of people spitting at policeman in order to try and infect them with the virus. Two incidents were reported by Essex Police over the weekend, where officers rushed to an alleged assault in Leigh On Sea on Saturday afternoon and then in Ongar hours later. They were spat at and bitten by the arrested offenders.
Assistant chief constable Paul Wells said: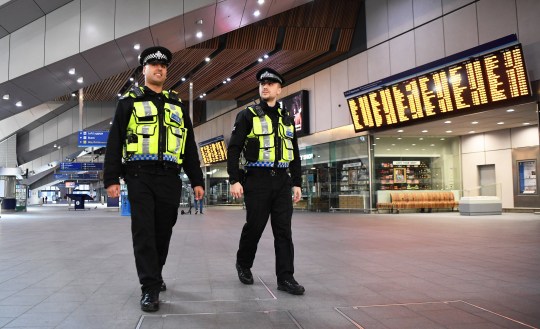 Unbelievably, this weekend we have seen suspects using the Covid-19 virus as a weapon against officers – who, in these incredibly challenging times, continue in their duty to keep the community safe.

In just a 12-hour period, we had officers who had been kicked, spat and coughed at after responding to emergency calls from shop workers, who were also just doing their job.
I find it crazy that people can even get into a situation where they're assaulting others in the current situation but it looks like they're really are some grade A bellends out there in Essex aren't there? I suppose we already knew that though didn't we?
Turns out that a 28 year old man named Andrew Tilley admitted to two counts of assaulting an emergency worker in the Leigh On Sea incident as well as admitting assault by beating, drink-driving, criminal damage, driving with no insurance or a licence and failing to stop. Sounds like a real good egg doesn't he?
For more of the same, check out drug dealers drastically lowering their prices because of Coronavirus. Nice one.