You need to be very careful what you say to each other in the workplace these days, as a senior manager at security firm Verisure Services UK found out recently.
Featured Image VIA
As reported by Metro, the firm has had to pay out £5,000 in compensation to former employee Wioletta Gannon after manager Dwayne Desilva called her and her colleagues 'my bitches' in a WhatsApp group chat.
Mrs Gannon was part of the group along with six other female colleagues and manager Dwayne Desilva. In March 2018, Desilva messaged the group, saying:
Listen guys! I've come to the conclusion that you're all my bitches.
Mrs Gannon messaged back:
Erhm… DWAYNE… Nobody is your bitches.
Just a bit of harmless workplace banter? Well maybe if it wasn't part of a pattern of behaviour within the company, that showed 'a lack of sensitivity towards women and not respecting the dignity of women.'
In October 2016 branch manager Robert Palmer sent colleagues a pornographic image on the WhatsApp chat.
The same manager, who was later sacked after complaints, also told Mrs Gannon she should 'stand in a bikini to increase sales'.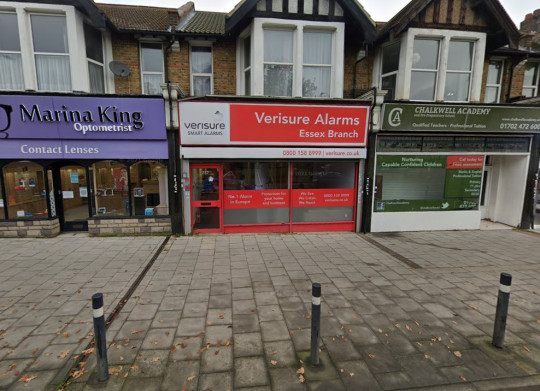 After Mr Palmer was sacked, Ricardo Almeida-Vaz was installed as the new boss of the Southend-on-Sea office of the company, and apparently picked up where Palmer left off.
Almeida-Vaz added Dwayne Desilva, who managed the nearby Romford branch, to the group and asked him to 'provoke' his team with 'some traditional banter to get everyone pumped to do more sales' and 'create some friendly rivalry' between branches. Which sounds fair enough, but I guess what constitutes 'traditional banter' is subjective.
Indeed, both men claimed in court that the comments made to the group were 'just banter.'
Mrs Gannon had complained to Almeida-Vaz (pictured below) about the remarks but he told her she was 'being toxic' and said 'if you're not happy… then find something else', before booting her out of the chat.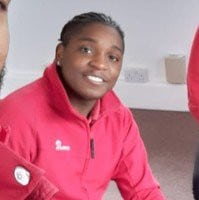 At the tribunal, he said:
It was a very innocent comment that was designed to give guys extra motivation to compete with [the Romford] branch.
He accused Mrs Gannon of 'blowing the conversation out of context' and 'made it nasty'.
In the end, employment Judge Christiana Hyde ruled that Desilva did not have the 'purpose' of violating Gannon's dignity as it was a 'spur of the moment' comment, but that the remark and subsequent treatment amounted to harassment.
Mrs Gannon, who had already resigned from company,  was awarded £5,000 compensation for 'injury to feelings'. Not bad!
So it seems like this branch was basically male-dominated which isn't necessarily a bad thing, except it sounds like they were all Jack the lad types who thought they could chat to women however they wanted and not take the women seriously when they objected. Again, I don't think the WhatsApp message would've been a big deal if it hadn't been just one example of a long list of behaviours that carried on for years and weren't challenged. That's not to say the guys at this office are bad people, just a tad immature maybe.
It's pretty funny as well because the latest Verisure advert features a bunch of ladies discussing getting an alarm while the men just sit around nodding and saying nothing. Not quite how it goes down in the office apparently.
For the NHS surgeon who won a £65,000 payout after accidentally setting a patient on fire, click HERE. WTF?