A woman enjoying her coffee on a New York City park bench was interrupted by a bin lorry whose hydraulic arm accidentally gripped around the bench she was sitting on, and sent her flying into the pavement.
Featured Image VIA
Kinda brings a whole new meaning to the term 'white trash':
Ouch! Admittedly, that would have been a little funnier if the victim wasn't an older lady, but according to the NY Post she only suffered 'cuts and bruises', so that means it's OK to laugh, right?
Nicola Hustleby says she's grateful the incident was captured on camera and is planning to speak to a lawyer. I mean that's a pretty nice lawsuit right there tbh. Imagine how much worse things could have been if that arm had grabbed her instead? It tore that whole bench out of the ground like it was nothing.
Here's Nicole giving the apologetic bin man a piece of her mind afterwards: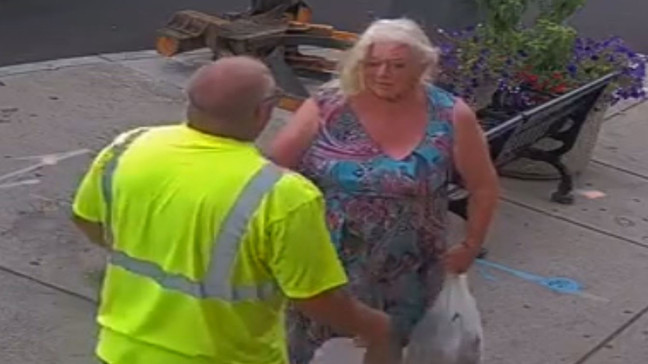 Good luck with that lawsuit. As for the driver, he retired shortly after the incident (completely unconnected apparently). So at least he doesn't have to worry about losing his job.
To watch a road rage driver attack a bin lorry driver and then smash a binman in the head with a hammer, click HERE.